Movers Sherman Oaks- Southern California's #1 Full-service Moving Company
Reliable Moving Service Provider
When it comes to handling the tasks of local, long-distance, or international relocations efficiently and safely, no job is ever too big or too small for Movers Sherman Oaks.  As the most trustworthy moving company in Los Angeles County, we provide an extremely helpful moving process and extremely professional moving services, all at the most competitive rates in the moving industry.  We are a well-established moving company with an excellent reputation and an extremely high BBB rating. 
If you've been hoping to have a stress-free moving experience when relocating into or out of the greater Los Angeles, CA area, our team of professional moving service has got you covered.  Whether you're moving across town, across the country, or across an ocean, we completely understand the challenges and frustrations that families and individuals face during the moving process.  That's why it's very important to hire a professional team of the best movers like Movers Sherman Oaks to assist in your relocation.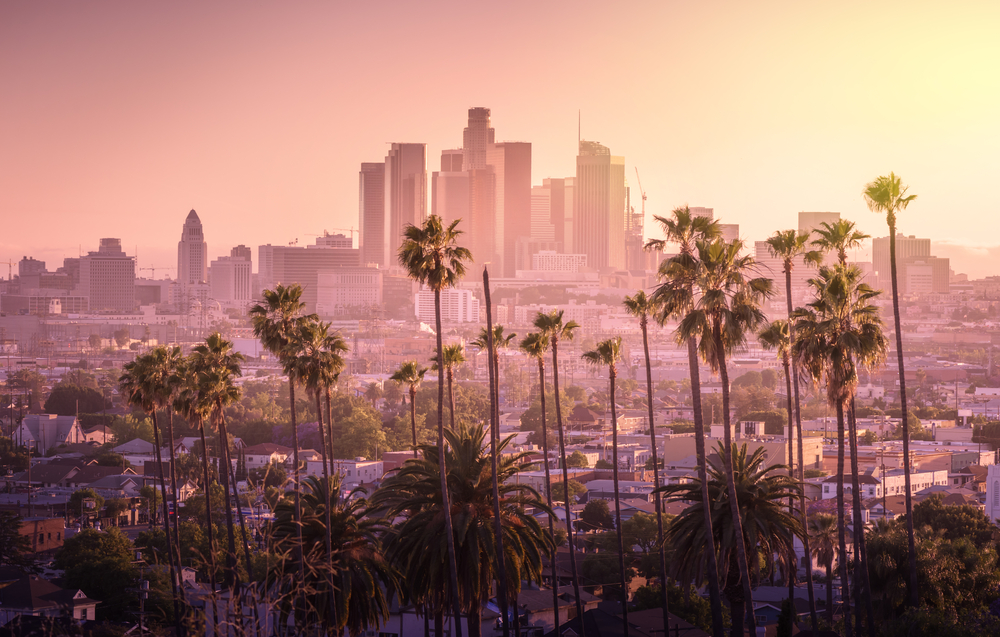 As the #1 Sherman Oaks movers, we've helped families and individuals move locally to various communities in an around Los Angeles County including:
Even Palm Springs is within our local area reach.  When it comes to moving from Point A to Point B, you'll quickly discover that there is no location we cannot reach with our extensive range of moving services.
 DIY Moving vs. Professional Moving Services
The moving process in and out of Sherman Oaks creates a lot of choices and decision-making. For example, which realtor should you hire? Which house should you buy? Which furniture do you move and which do you donate or sell? Most importantly, should you move yourself or hire movers in Los Angeles CA?
It goes without saying that deciding between a DIY move or hiring one of hundreds of moving companies can be a daunting task. Much of the decision-making depends on several factors including:
Complexity of your move
Proximity to your new home
Your budget and finances
Your personality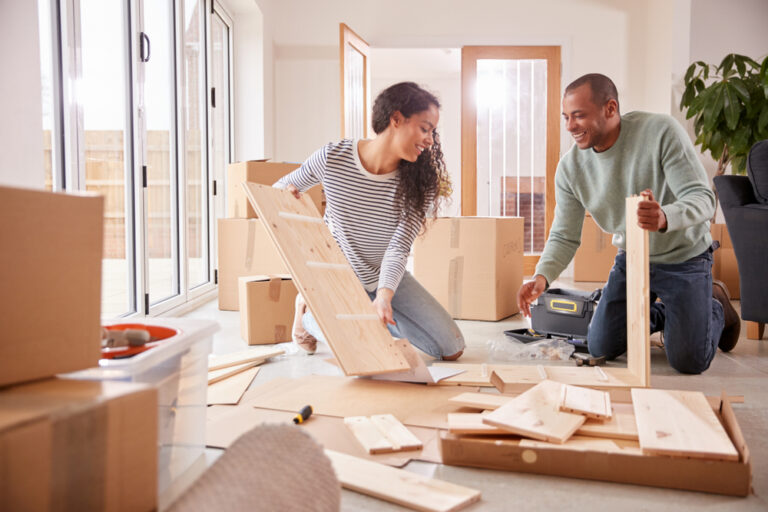 Many individuals are incapable of carrying heavy boxes and furniture up or down stairs.  In many cases, you may not have enough family members or friends that you can rely on to help you with all that heavy lifting.  Consequently, you're left with one option and that's hiring professional Movers Sherman Oaks.  So before you make your decision, consider the advantages and disadvantages of DIY moving vs. hiring professional moving services in the Sherman Oaks area or other cities.  There are three advantages to DIY moving:
 You have complete control over your relocation
Not only are you able to choose your moving supplies and pick a moving truck, but you can avoid damaging any of your belongings by handling all of those moving boxes yourself.  Furthermore, choosing a DIY enables you to decide when to start and when to finish moving.  You're also in total control of loading the moving truck and won't have to worry about strangers handling your items and unloading them into the wrong rooms.
 You pack however and whatever you want
You don't have to be concerned about how perfectly everything is packed.  Moving companies in Sherman Oaks and Los Angeles CA will expect all of your moving boxes to be taped shut and ready to load when they arrive at your home.  However, with a DIY move, odd-shaped items such as lamps and plants won't have to be boxed up.  Plus, you won't be obsessing over how other items should be packed such as blankets, linens, pillows, etc.
 You'll save money with a DIY move
Well, in most cases you will.  If you're operating on a tight budget, then moving yourself is probably your best option, even if you're only moving a few blocks away.  The expenses involved when hiring professional moving services can quickly add up and turn out to be more than you had originally anticipated.
 Now let's look at the disadvantages encountered when moving yourself with the help of family members and friends:
 DIY moves involve a tremendous amount of planning
If you are looking for quality service while hiring a professional team of Sherman Oaks movers works. But a DIY move involves a great deal of planning, coordinating the entire move yourself can be a real mental strain.  You'll need to determine the logistics of moving your household belongings from Point A to Point B.  You'll have to figure out the best way to load the moving truck properly including what to load first, what to load last, and how to arrange everything inside of it.
 Unexpected problems and unplanned circumstances could arise
If something goes awry like dropping and breaking an item or you can't get a particular piece of furniture through the doorway, it could create quite a dilemma.  Without the assistance of professional moving staff and the tools they use, you might waste hours of valuable time trying to correct the situation instead of being able to relax in your new home. You will lose out on excellent customer service too.
 You and your family members or friends will have to do all the heavy lifting
This is probably the biggest disadvantage of a DIY move.  The fact that you'll have to do all of the heavy lifting when loading and loading the truck can be a real pain, even when you have family members and friends helping you.  Nonetheless, lifting all of those awkward pieces of furniture and heavy moving boxes won't be easy, especially if you have to navigate a flight of stairs.
 Hiring a Moving Company in Los Angeles CA
As with a DIY move, there are certain advantages and disadvantages to hiring a team of professional movers.  The advantages of hiring a team of the best movers entail: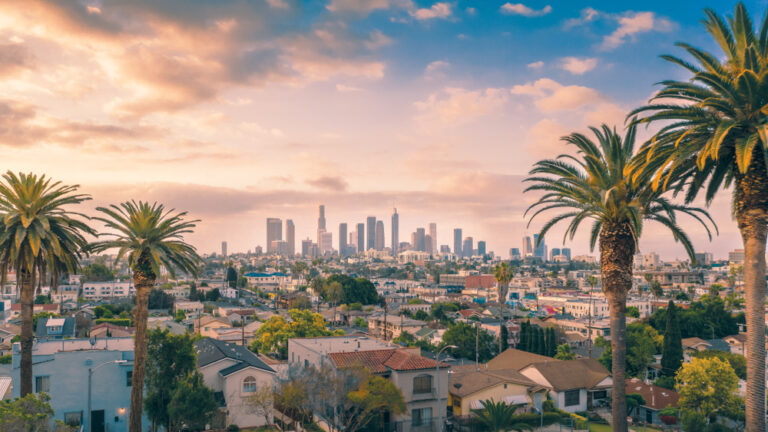 Less stress throughout the moving process
Hiring the Movers Sherman Oaks team alleviates moving day hassles and stress and get great service.  In addition to the time-saving benefits involved, hiring a professional team of movers saves you, other family members, or friends from having to maneuver a huge moving truck on busy freeways and interstate highways.  Moving trucks can be extremely difficult and challenging to drive.  Hauling a trailer can also be tricky.  If the thought of loading, driving, and unloading a large moving truck raises your blood pressure, then hiring a moving company is a better option.
Assuming that you've hired a reputable and trustworthy moving company (like Movers Sherman Oaks) you can expect them to be reliable and arrive at your home as scheduled.  Unlike friends and even some family members who might bail on you at the last minute, professional moving companies are under contract to help with all aspects of your move.  Meaning they should arrive on time with the appropriate equipment and packing supplies.  This saves you the grief of having to locate dollies, furniture pads, and packing supplies at the last minute.  This will save a lot of time.
 Not having to do any heavy lifting
Probably the biggest advantage to hiring a team of movers is that you won't have to do any of the heavy lifting.  By hiring a reputable and trustworthy moving company like ours, you won't have to worry about lifting and carrying all those heavy boxes and pieces of furniture.  Furthermore, you won't need to stress over getting help or worry about scratching floors and walls during the move.  Most importantly, you won't have to worry about injuring yourself.  All you'll need to worry about is taking care of your children, pets, and other important tasks.
 Now that you're aware of the advantages of hiring a moving company, let's look at the disadvantages that are involved:
 Hiring movers typically costs more
There are several factors that typically influence the cost of moving such as the distance.  For instance, is it a local, long-distance, or an international move? The type of move is another factor.  Is it a commercial or residential move? In addition to these factors, there is also: 
amount of relocation time involved

cross-border or international moving (if applicable)

difficulty factors such as ease of access to the load-up and unloading locations, narrow doors and hallways, stairs, etc.

required moving services such as insurance, packing and unpacking, warehousing and storage, and vehicle loading and unloading

season or time of year (believe it or not, there is an off-season and a peak season when it comes to moving)

size of the move (total weight of your household belongings)
 Less flexibility with scheduling
Hiring professional moving services limits the amount of control you'll have over your move.  Whether it's the date and time that the movers are scheduled to arrive and how they load and unload your belongings, there isn't much you can do in the way of changing how and when you move.  The worst-case scenario is that you could wind up waiting several days or even weeks for your move to be scheduled.  If you have to be in total control, hiring a moving company in Sherman Oaks isn't going to be your best option.
A good middle-of-the-road option and another way to save money is the hybrid move or a combination of a DIY move and hiring a professional mover.  Think about it this way.  The average cost of moving locally (50 miles or less) can cost up to $1,500 based on some of the factors mentioned above, the average long-distance move will cost up to $5,000, and an international move can cost between $12,000 and $15,000 on average.  Estimates are based on a load weighing 7,500 pounds.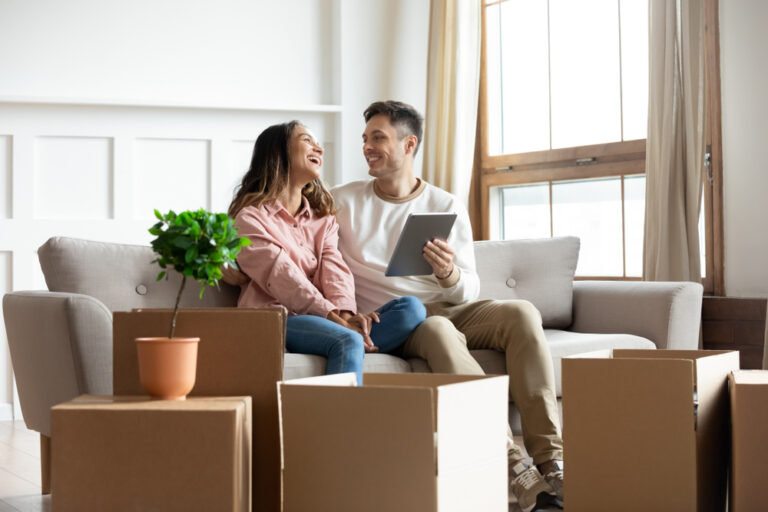 One of the advantages of a hybrid move is that it still enables you to save money.  A DIY move may involve buying pizza and beer for the people that help you. However, we recommend that if you aren't going to hire a professional team of movers in Los Angeles CA, you should consider contacting a moving labor company to help you with your move.  Not many family members or friends are going to be overly thrilled about helping you.  But enlisting the help of non-professionals could end in damaged items and injuries.
 Additional Considerations about DIY Moves vs. Hiring Moving Companies
If you're still unsure about doing the move yourself or hiring Movers Sherman Oaks, here are several questions to ask yourself when trying to make a well-informed decision: 
Are you in good physical shape?
Moving can be physically taxing.  If you have bad knees, a chronic shoulder injury, or are prone to back pain, you might want to consider hiring Movers Sherman Oaks.  You might also want to consider hiring professional movers in Los Angeles CA if you have a hard time bending and standing on your feet a lot or you don't have the stamina you did in the past, we can help there, too.  Not only will be save you the aches and pains as well as potential injuries, we'll save you time because we're quicker and more efficient when it comes to moving people's belongings.
 Do you have the necessary equipment and supplies?
Obviously you're going to need moving boxes and packing tape as well as other supplies such as dollies, moving blankets, tie-downs, etc.  If you don't already have these, you'll need to purchase or rent them.  This along paying your family members and/or friends in pizza and drinks could be challenging as well.  Hiring Sherman Oaks movers will eliminate those worries.  For instance, Movers Sherman Oaks will handle bringing all of the equipment, supplies, and most importantly the manpower to help with your move.
 How much time can you allocate for your move?
One of the most important aspects of any move is the amount of time you have for completing your relocation.  You'll need to determine how much time you'll need when moving out of your existing home into your future residence.  Is there are hard deadline at either end? If so, it's probably a better option to hire a team of Sherman Oaks movers rather than attempting a DIY move.  Not only will they do all of the hard work for you, they'll be more efficient at it.
 How well can you pack your household belongings?
Contrary to what you may be thinking, packing for a move requires skill and let's be realistic.  You might not be good at it.  You have to pack your belongings properly to avoid damaging them.  That can be a bit tricky if you have items that are extremely fragile or unusually shaped.  You also have to know how to pack and move large items like entertainment centers and sofas.  Are you capable of helping carry a large sofa down stairs with a 90° turn without causing any damage to the stairs or walls? If not, let movers handle these tasks.
 What are you going to need the most help with?
Hiring a moving company in Sherman Oaks isn't an all or nothing proposition.  You can hire them to assist with any tasks that you're no longer capable of handling.  If it's just a matter of disassembling and re-assembling furniture items and the heavy lifting, you can hire moving labor to assist you with those tasks.  If you're unsure about packing delicate or special items, professional movers can assist with those items as well.
This is probably the most important question to ask yourself.  Start off by getting 4 to 6 moving cost estimates from different professional moving services in Los Angeles County or whatever area is more convenient.  Once you have a price quote from each one and know how long the move will take, estimate how much time it will take you and family members of friends to get it done.  Don't forget to count the time to pack everything, load the moving truck, and whatever else you would want the movers to do.
 Calculate time and effort
Be honest with yourself.  You know it's going to take you longer than professional movers.  Multiply your hourly or weekly wages by the amount of time you've estimated for completing your move.  Factor in the help's time, the cost of moving supplies, the cost to rent the moving truck, and the cost of fuel.  By the time you take all of these factors into consideration and added those expenses to your hourly or weekly wage, hiring a moving company such as Movers Sherman Oaks may cost less than a DIY move.
 What's the distance to your new home?
It's going to take considerably more effort to move to another state and even more if you're moving internationally.  If you're moving locally, you can usually take smaller boxes of your household items to your new home during the work week, thereby minimizing the amount of work needed to be done on moving day.  The logistics of a local move are relatively simple as well.  You just need to enlist some helpers and gather up some moving supplies.
 Conversely, if you're moving to another state, crossing different state borders can make things more complex.  This is especially true if you're moving overseas because all of your household items will have to go through customs.  Therefore, it's always best to let professional movers handle these circumstances rather than handling all those hassles and stresses yourself.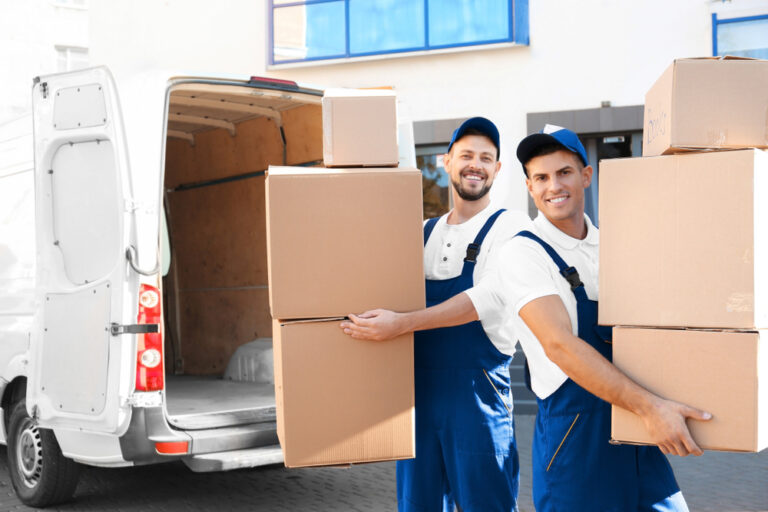 What should you expect from a Full-Service Moving Company in the Sherman Oaks area?
For those individuals who are physically unable to hand the physical strain of moving, Movers Sherman Oaks is the full-service moving company that can handle all your relocation needs.  Although we may not be the cheapest moving services in the greater Los Angeles, CA area, the tremendous convenience we provide affords you the best value for the money invested.
 So what should you expect when you hire our team of Sherman Oaks movers? Simply stated, our full-service professional team will handle everything associate with your relocation, including the following tasks: 
WE supply all equipment, moving supplies, and packing materials.
WE pack up your belongings according to your specifications (if requested).
WE disassemble all of your heavy and larger pieces of furniture.
WE do all of the heavy lifting including loading all furniture and moving boxes then unloading everything at your new home.
WE transport all of your belongings from your current home to your new one.
WE unpack everything at your new home (if requested).
WE reassemble your furniture and place it where you want it.
WE help you with the clean-up and disposal of all packing materials.
 Basically, if it has anything to do with your move, Movers Sherman Oaks will take care of it for you.  Needless to say, we'll be with your from start to finish.
 How do Commercial Moves differ from Residential Moves?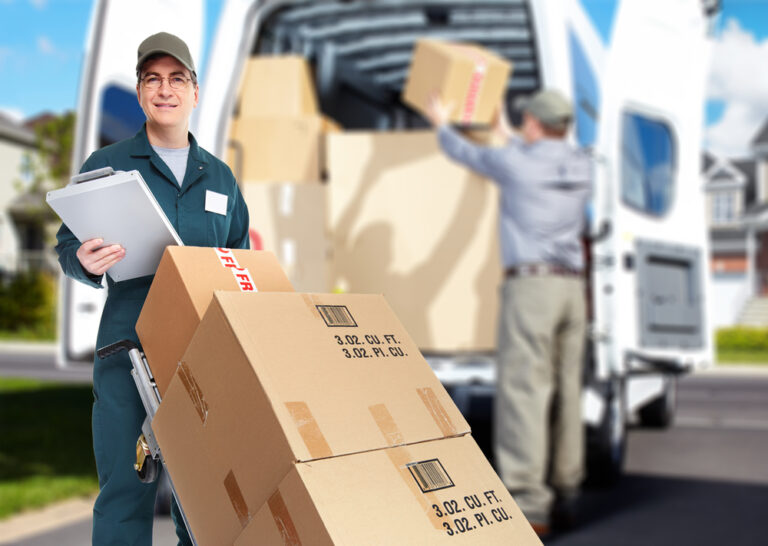 Although the concept is similar – moving items from Point A to Point B – commercial moves are vastly different from residential moves.  Understanding how they differ can go a long way to getting organized and prepared with a minimal amount of hassles and stress involved.  As the names imply, commercial moves involve commercial properties while residential moves apply to apartments, condos, and single-family homes.
 However, there is considerably more to it than just the types of properties involved.  Here are the key differences between commercial moves and residential moves:
Whether you own or manage a small retail outlet or a large corporation in the Sherman Oaks area or other communities in Los Angeles County, relocating any type of business is a complicated process.  The moving process requires the help of skilled professional movers who specialize in commercial moving services and can ensure a smooth transition from your current facility to your new location.
 Relocating to a new commercial or industrial facility requires precision and speed in order to minimize any loss of operational time and productivity.  Ideally, Movers Sherman Oaks would appreciate it if all IT equipment, lighting, and office furniture be installed by moving day.  There may also be concerns about computers, larger pieces of equipment and/or machinery, and other sensitive items.  Here is some food for thought:
Commercial moves involve considerably more planning
While residential moves are relatively simple for moving companies, commercial moves are an entirely different ball game and require much more planning and logistics.  Owners or managers of a business need to schedule their move so it causes as little disruption and downtime to their daily operations.  Consequently, a commercial move takes longer than anticipated could have an adverse financial impact on that business.
Commercial moves involve transporting electronic equipment
This can include computers, fax machines, photocopiers, printers, scanners, and more.  The business owners and managers rely on these different electronics to perform many essential functions of their daily operations.  Consequently, the team of Movers Sherman Oaks professional movers that assists in your commercial relocation will ensure that these items are handled with the utmost care.
 Commercial moves may also involve transporting sensitive materials
In some cases, the transportation of sensitive materials is required with a commercial move.  Documents such as company internal accounts and employee tax records are common elements of commercial moves.  It may also include computer systems with valuable data stored on their internal drives.  You can be assured that our moving team will respect the privacy of all your sensitive materials.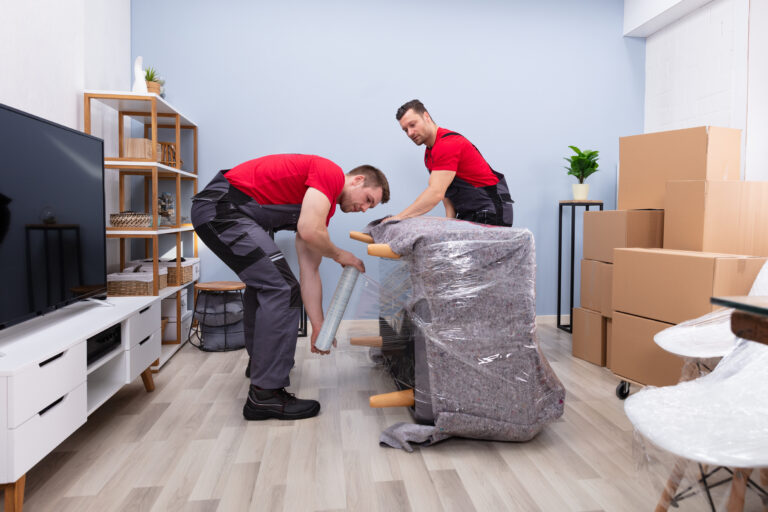 Moving out of an apartment, condo, or single-family home is relatively simple when you compare it with a commercial move.  For example, you pack your belongings, hire a Sherman Oaks area or greater Los Angeles, CA area moving company to transport all your belongings to your new location, and then unpack everything.  The only concern is making sure that everything has arrived at your new home in undamaged condition.
One of the main challenges of a residential move is getting fragile and valuable items such as antiques, glass items, and pianos into your new home without breaking or damaging them.  This is where our industry experience and expertise plays a significant role in residential moving services.  Having the peace of mind that comes from knowing you won't be dealing with broken or damaged items will eliminate a lot of stress, even if these items are insured.
 Different Types of Moving Services
Movers Sherman Oaks can provide several different types of moving services based on your specific needs and requirements.  The moving industry has been gradually evolving for decades.  So when it's time for you to relocate to another city, state, or country, we have a broad range of moving services to offer.  Here is a breakdown and explanation of the extremely helpful moving services we can provide: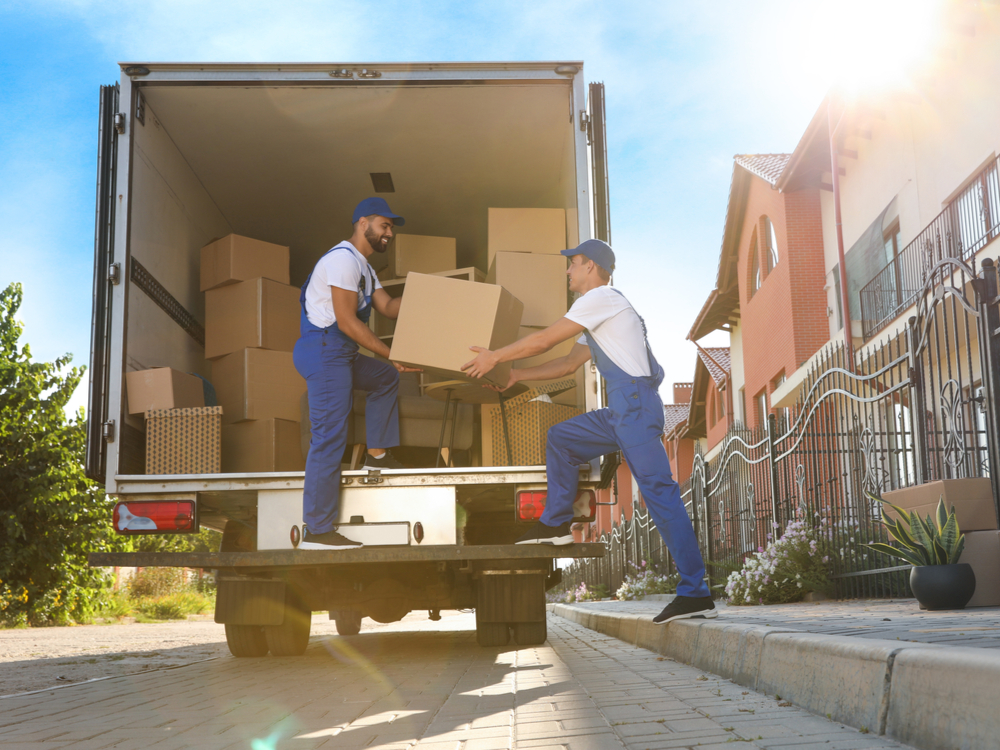 If the distance of your move is 50 miles or less, we consider it a local move.  With our up-front, all-inclusive pricing, our local moving services take every aspect of your relocation into consideration.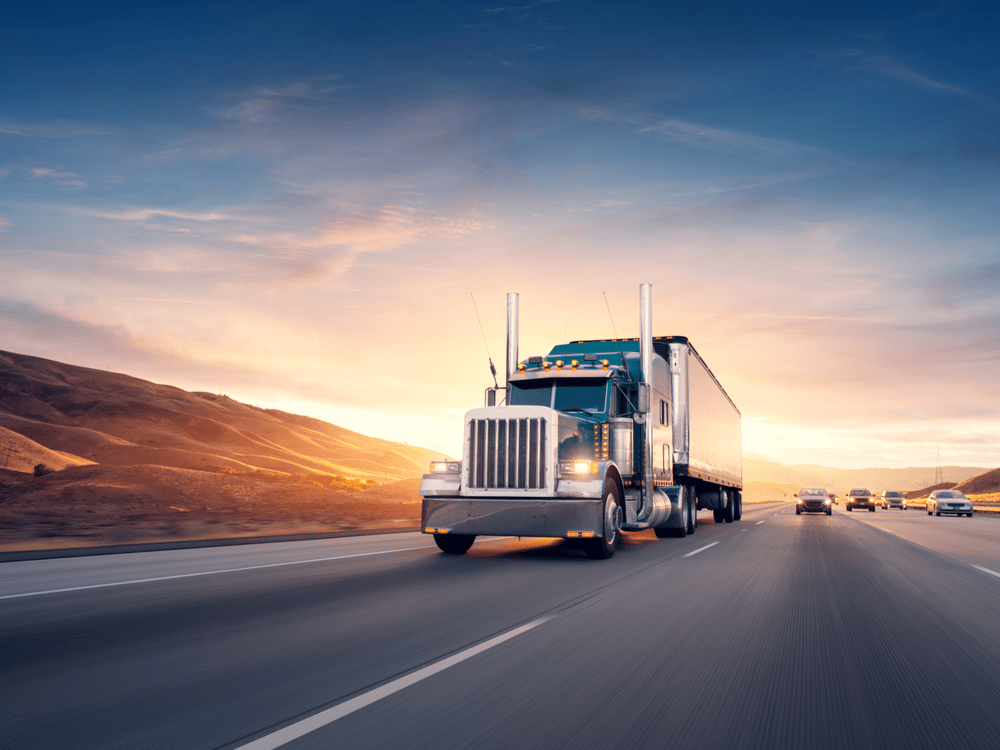 Any move that stays within the borders of the same state is often referred to as an intrastate move.  An example of an intrastate move would be a move from Sherman Oaks or another Los Angeles County area community to Sacramento or San Diego to San Francisco.
Interstate or long-distance moving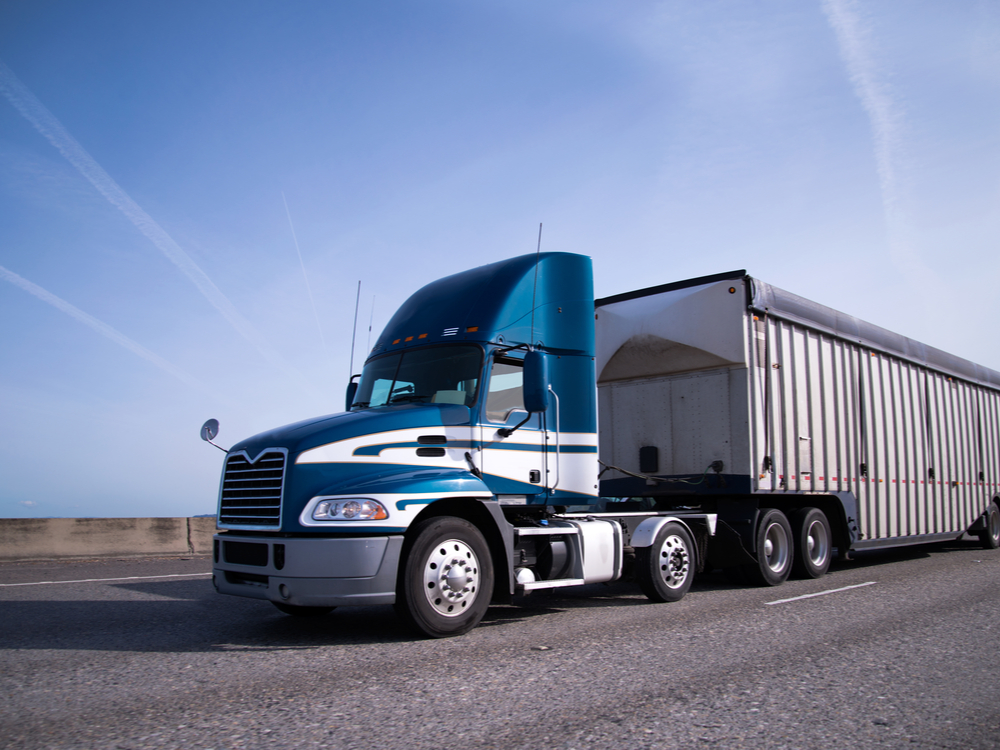 Moves that involve transporting household items across state lines are considered long-distance or interstate moves.  Interstate moving companies are subject to Federal Motor Carrier Safety Administration or FMCSA rules and regulations.  Examples of long-distance moves would be relocating from Los Angeles, CA to Chicago, Dallas, Miami, or NYC.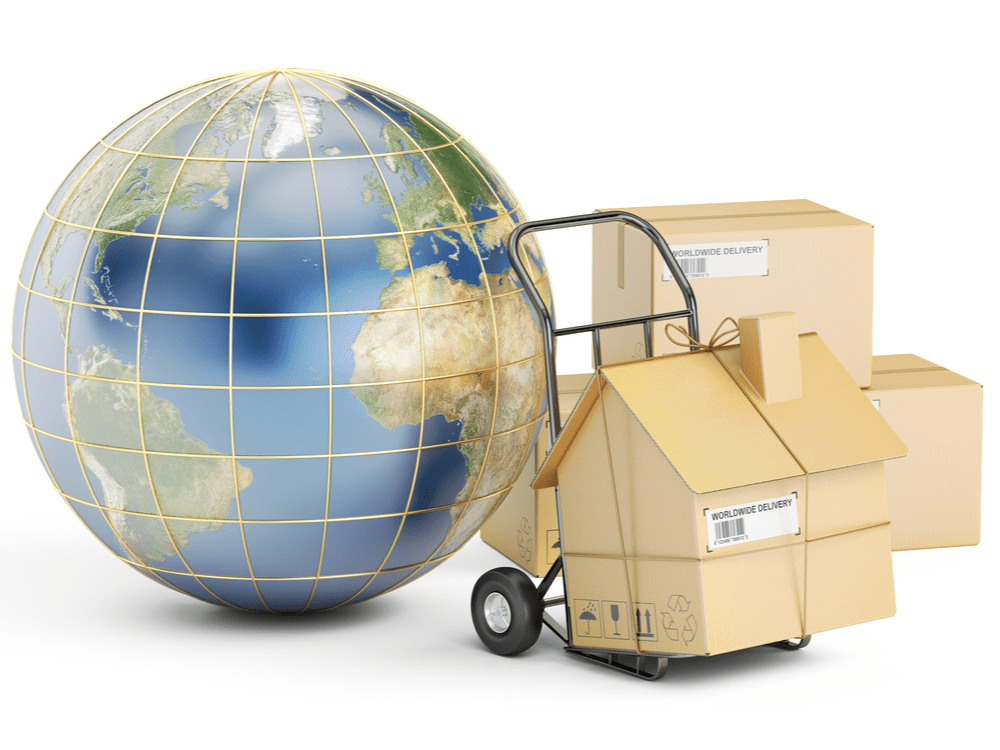 Moving overseas is a much more complex operation than local or long-distance moving.  Not only are you relocating across international borders, you have to adhere to customs and laws of a foreign country.  Three significant factors help to determine the cost of international moving services including 1) distance, 2) shipment volume, and 3) transportation mode.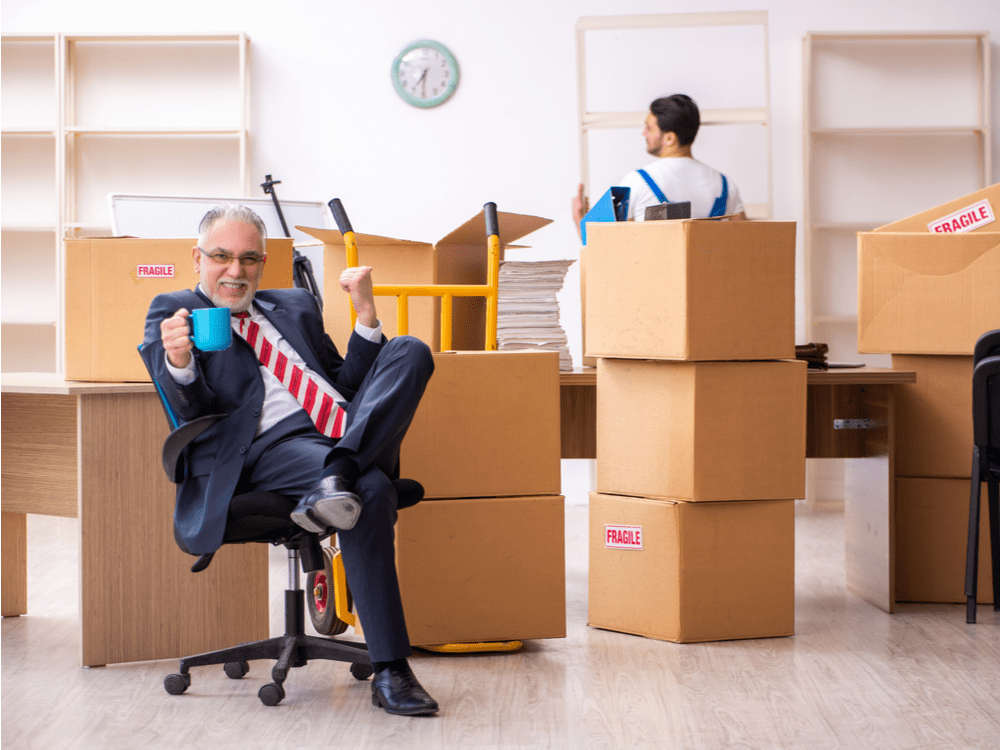 Moving an industrial warehouse, office, or retail outlet is quick and efficient with Movers Sherman Oaks.  We help you avoid disruptions to your daily operations and downtime, thereby minimizing the loss of productivity.  If needed, we can move you overnight.  We also offer commercial storage facilities for retail events.
 Additional Services We provide: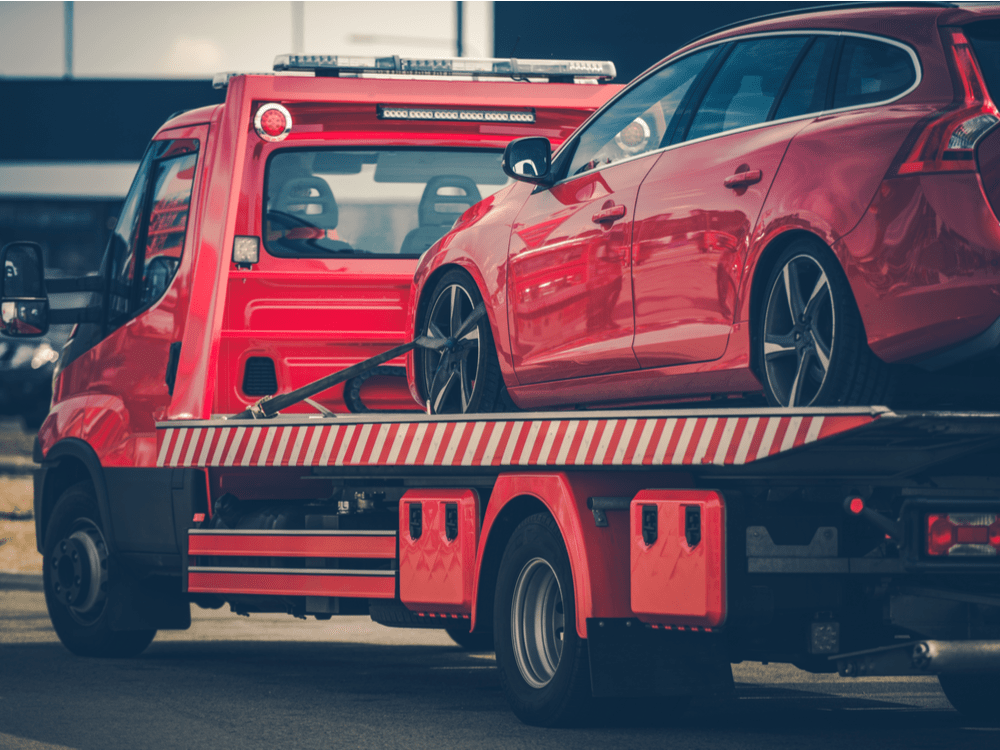 we pick up your vehicle at the location of your choice and deliver it to its new location.  We'll inspect your vehicle for any dents, dings, or other signs of damage before getting on the road to your new home.  We also ensure that it will ride safely and securely to avoid any damage while in transit.
Packing, loading, & unloading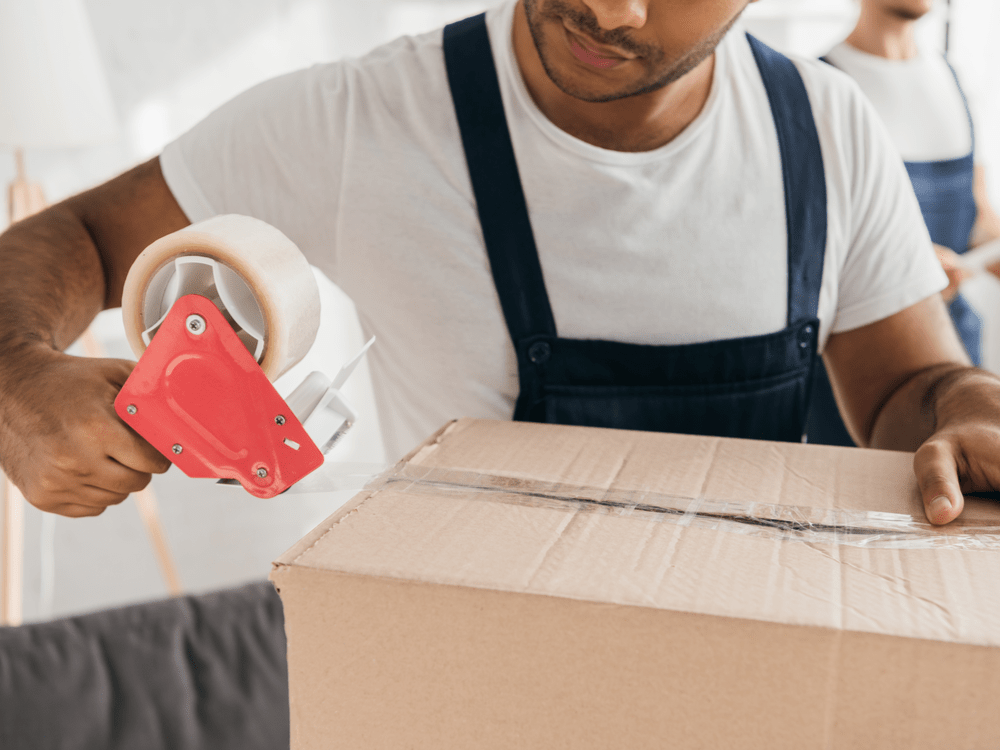 if you decide to relocate using the hybrid moving method, we can supply packing, loading, and unloading labor to assist with your move.  This is a more budget-friendly option for those individuals who cannot afford hiring a full-service moving company to help with their relocation.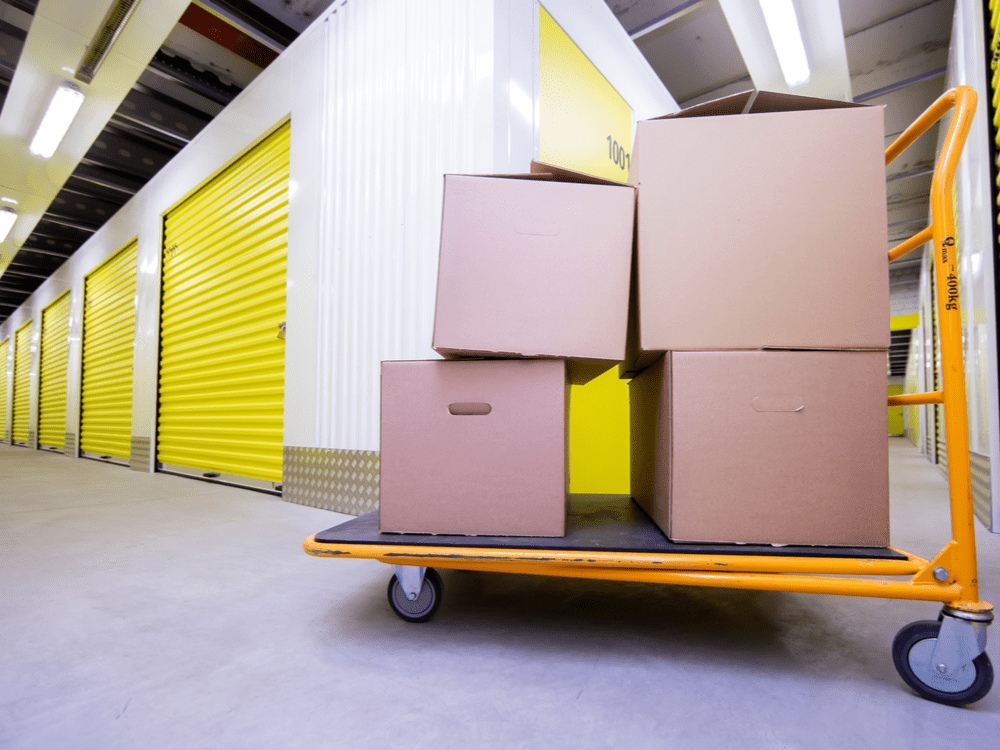 in some instances you may have a moving deadline but your new home won't be ready for a while after you arrive in your new location.  We have access to long-term and short-term storage facilities where you can store your belongings at affordable monthly rates.  These facilities are climate-controlled and have around-the-clock security to protect your belongings.
 What factors will influence the Cost of Your Move?
Depending on the size of the move, you'll pay anywhere from $300 to $3,000 for a local move in Los Angeles County of no more than 50 miles.  If you're moving long-distance within California or across state lines (interstate moves), the cost of the move could range from $2,000 to $12,000 depending on the relocation distance and the weight of your furniture and household belongings.  Estimating the cost of moving can be a bit challenging.  The following tables will give you a better idea of moving cost estimates.
 How much does a Local Move cost?
Movers Sherman Oaks and moving companies in Los Angeles County typically charge an hourly rate for local area moves of 50 miles or less.  The following chart will give a better idea of the costs involved based on the size of the home, number of movers needed, the cost per hour, and the length of time the move will take.  Keep in mind these are average estimates:
 What factors will influence the Cost of Your Move?
Depending on the size of the move, you'll pay anywhere from $300 to $3,000 for a local move in Los Angeles County of no more than 50 miles. If you're moving long-distance within California or across state lines (interstate moves), the cost of the move could range from $2,000 to $12,000 depending on the relocation distance and the weight of your furniture and household belongings. Estimating the cost of moving can be a bit challenging. The following tables will give you a better idea of moving cost estimates.
How much will it cost to Move Long-Distance?
Movers Sherman Oaks and other moving companies throughout the greater Los Angeles, CA area will usually charge according to the distance of your move and the weight of the furniture and household goods that are moving with you.  Long-distance moving services range from $1,000 to $2,000 on the low end up to $15,000 on the high end based on the distance and size of the move.  The best movers will provide FREE moving cost estimates by phone or through an in-home (virtual) walk-through. 
Furniture and household goods in a 1 bedroom move typically weigh about 2,000 pounds and will cost roughly $1,000 for a distance of 300 to 400 miles up to $3,500 for a move across the US.  The furniture and household goods in a 2 to 3 bedroom home of 2,000 square feet will weigh roughly 5,000 pounds and will cost anywhere from $2,000 to $9,000 or $10,000 based on the relocation distance.
 For example, let's assume you and your family are moving from a 3-bedroom home in Los Angeles, CA to a similar sized home in Seattle, Washington –  a distance of about 1,150 miles.  You'd be looking at a cost range between $2,000 and $8,000 for that move.  Moving that same home from Los Angeles, CA to Jacksonville, FL would be a distance of just over 2,400 miles and would cost from $3,000 to $10,000.  The same factors involved with your move could be higher or lower.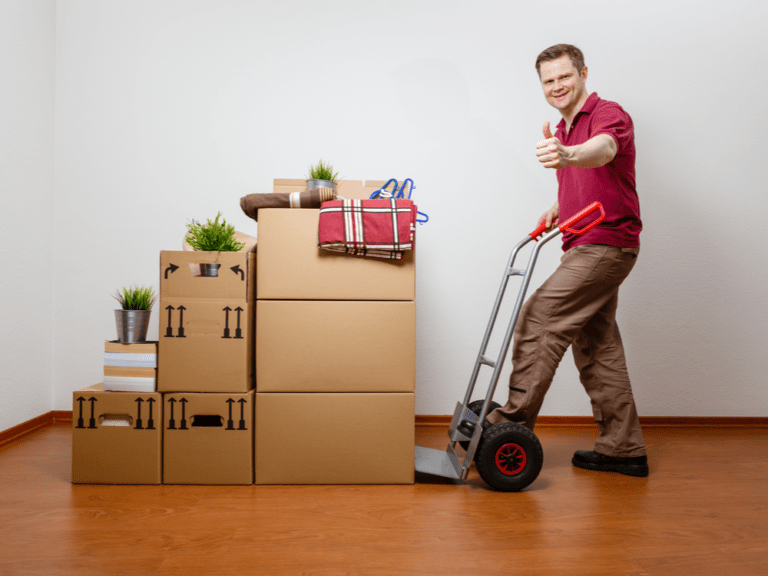 How much does an International Move cost?
Moving internationally is much more complex than a domestic local or long-distance because of the different factors involved.  The typical overseas relocation cost more than $10,000 on average.  The cost factors involved in an international move must be taken into account in order to develop a realistic budget for your overseas relocation.  Here is a list of 7 factors you'll need to consider if you're planning on moving to another continent and country:
Accommodation costs – finding a home overseas before you arrive can be extremely difficult, which means you'll probably need temporary accommodations for 2 or 3 months once you arrive at your new destination.  This will enable you to get to know more about your new city, figure out where you want to live, and find a property to purchase or rent that suits your needs.  Be sure you plan for an apartment rental or an extended hotel stay once you arrive.
Cost of transporting your household belongings – this is the biggest expense you'll incur when moving internationally.  Overseas shipping costs are calculated based on: 
Relocation distance
Relocation route
Required moving services
Season or time of year that you move
Type of transport hired
Volume or weight of your household goods
 Customs duty charges and taxes
Most countries have implemented duty-free policies for relocating the household belongings you're planning on using while living abroad.  However, these requirements will vary from one country to another.  So, as an example, you might have to pay customs duty for your vehicle.  
Most overseas moving companies offer basic insurance coverage as part of their moving services.  However, Movers Sherman Oaks highly recommends that you purchase a more comprehensive policy with additional coverage.  The cost of moving insurance is normally based on the value of your household items and will range anywhere from $100 to $1,000 or more if high-value items are being transported with your belongings. 
You'll probably incur storage costs based on the availability of a home to purchase or rent (see "Accommodation costs"above).  You'll need storage for your household belongings and large furniture if you've flown to your new country and need to store them before they're shipped.  Furthermore, you may have to store them while you're searching for a permanent residence in your new overseas location as well.  Storage costs are based on the unit's size and any additional desired features (climate control, security, etc.).
If you're planning on relocating to another country, you might have to fly there 3 or 4 times before you actually move.  Then, when moving day finally arrives, you'll need to purchase airline tickets for you, your spouse, and your children.  This could get expensive, so be sure you don't overlook making room in your moving budget for these expenses.  The cost of your airfare will be based on your destination, the amount of luggage you have, and the time of year you plan on traveling.
Depending on the reason you're moving (retirement, studying, work, etc.) and where you're moving to, you may or may not be required to have a visa.  Every country has their own requirements and different visas carry different fees.  So, be sure to contact your new country's Foreign Consular Office and ask them for any information they have regarding visas and costs involved in advance of your moving date in or out of Sherman Oaks.
 Additional Relocation Costs and Fees you don't want to overlook
 Some Sherman Oaks moving companies and moving services in Los Angeles, CA will charge additional fees based on customer details and requests.  Below are examples of fees that you may be charged for: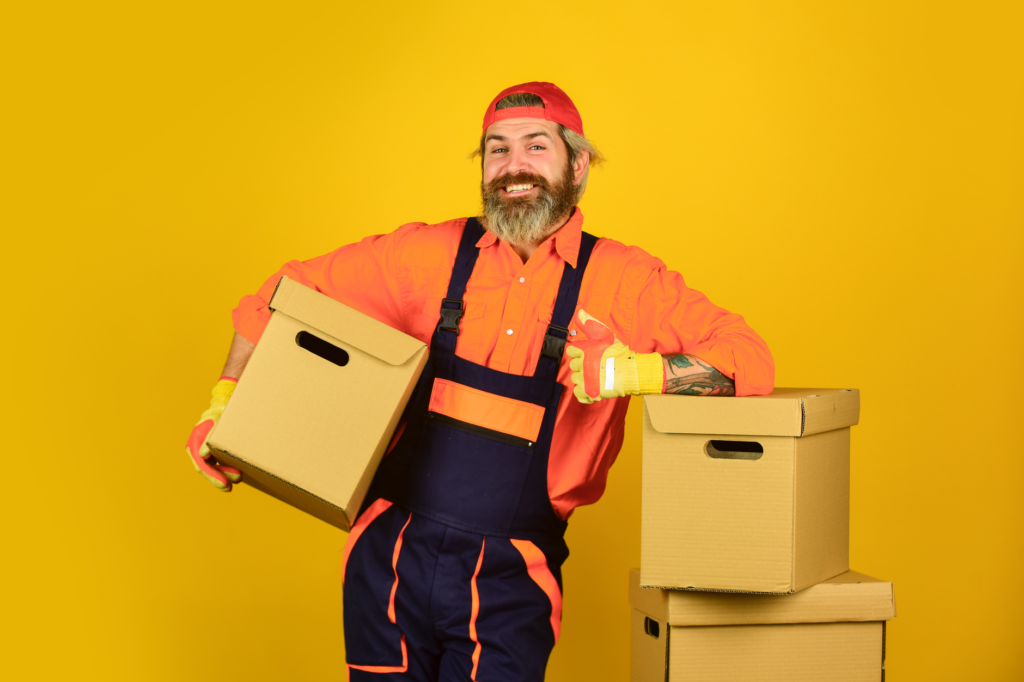 7 Qualities to look for when hiring a Moving Company
Moving is quite possibly one of the most stressful events a person can experience in their lives.  There's no point in complicating matters and adding to that stress by trying to do the move yourself.  The secret to a pleasant moving experience is to hire the best movers you can find.  Here are 7 qualities to look for when hiring one of the best moving companies in San Fernando Valley or the greater Los Angeles, CA area:
Professional movers should be able to provide transparent, upfront rates without any hidden fees cropping up at the end of the move.

Confirm that the moving company in San Fernando Valley you hire is fully bonded, insured, and licensed.

All moving services should carry liability insurance for your property and their trucks.

If you're hiring full-service Sherman Oaks movers or a moving service in the greater Los Angeles, CA area, they should supply everything needed for your move including equipment, moving supplies, and packing materials.

Be sure the moving company has the right size truck for hauling everything that's going with you.

Read online reviews about the moving services you're considering hiring in Santa Monica, Thousand Oaks, Van Nuys, North Hollywood or any other cities in Los Angeles ca.  

Before you hire movers, check their reputation by listening to what past customers have said about them.  You should also check their BBB rating.
 Be sure you start researching moving services well in advance of your relocation window.  The more prepared you are to hire the best movers, the smoother and less stressful your move will be.
Preparing to Move before the Movers arrive
Let's assume you've booked your move with Sherman Oaks movers and have set the dates for pick-up and delivery.  So, what's next on your moving agenda? It's time to start preparing to move so you're ready for our Sherman Oaks movers on the day they arrive to start loading your furniture and household belongings.  Here are some helpful tips that will ensure you're ready on moving day: 
Start cleaning the house one room at a time. 

Purchase all of your packing materials (unless you hire a full-service moving company) 

Label all moving boxes wisely so you know what's in them and what room to put them in when you get to your new home. 

Check with the moving company from time to time to review the pick-up and delivery plans for your scheduled move. 

Prepare your appliances for the move (most moving companies will not disconnect them for you). 

Prepare your "load-last-on-the-truck" boxes.  These will typically contain things needed for your comfort during the first night in your new home. 

Store all your important documents and paperwork in a safe place such as: 
auto insurance information
Bill of Lading
birth certificates Social Security cards
doctor's office information and medical records
driver's licenses and passports
inventory of all your belongings
lease or mortgage documents for both addresses
vehicle registration
 Make a plan for your children and pets to be out of the mover's way.  This will ensure no one gets hurt and that the Sherman Oaks Movers can do the job you hired them to do.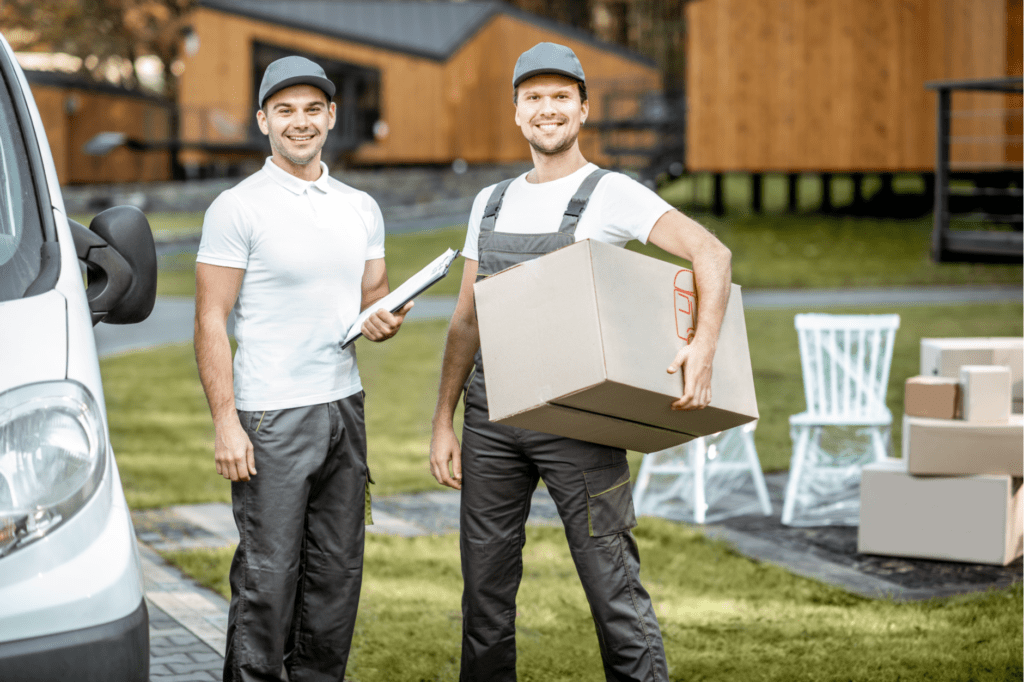 Why choose Sherman Oaks Movers for all Your Relocation needs?
As a full-service moving company, Sherman Oaks Movers will assist with your move from start to finish.  We provide all-inclusive moving services in Los Angeles CA, which means we'll handle everything associated with your move from packing and loading our truck to transporting and delivering your furniture and household items to your new home.  As fully bonded, insured, and licensed movers in the greater Los Angeles, CA area, we ensure that your furniture and household belongings will be safe and secure while in transit.
 Hiring Sherman Oaks Movers increases your chances of enjoying a hassle-free and stress-free relocation experience.  So if you're considering a local, long-distance, or international move, here are some reasons to choose our moving company to assist with your relocation:
WE are accountable – as your moving company specialists in Los Angeles CA, we are accountable for getting you relocated and will ensure that all furniture and household items will arrive in safe and secure condition at your new home.

WE are efficient – when it comes to handling bulky or heavy items like furniture or heavy moving boxes, we're more efficient than non-professionals.  Furthermore, we can get the job done much quicker.

WE are reliable – compared to enlisting family members and friends to assist with a DIY bedroom apartment move or hybrid move, we are your most reliable relocation option in Los Angeles CA.  We've gone through the most rigorous education and training in order to learn the best moving methods and techniques to use when assisting people with their moves.

WE do all the heavy lifting – unlike the average individual, we've been properly trained in lifting heavy items from your bedroom apartment in Sherman Oaks and can avoid injuring our backs or suffering other physical health-related problems while on the job.

WE provide peace of mind – there aren't a lot of things that are as overwhelming and stressful as relocating, even if you're just moving down the street.  Knowing that you've entrusted your possessions to the best movers in Sherman Oaks will give you peace of mind on moving day. All we ask is to keep your valuables and important documents away, before our guys arrived because they can get lost in the whole packing experience.  
It is important to only work with movers that are licensed, insured and bonded so that you are sure you are dealing with a company that is professional. Look for local moving services that have been around for years so that you know that the moving crew is experienced and understands all aspects of packing and relocation. We understand your stress and apprehensions as we have helped innumerable businesses and residents move to and from Los Angeles CA. Not only are we fair price movers, but we offer additional services to make your move easier.
For more information about our company and our extensive line-up of professional moving services, call Movers Sherman Oaks today at (877) 654-2456. Our business representatives are available to take your calls, offer a free quote and walk you through the entire process. We offer excellent customer service in Sherman Oaks, Van Nuys or surrounding cities in Los Angeles, even at short notice and at an affordable price.
Looking for A Moving Quote?
Contact us today to get started on your next move in Sherman Oaks – Southern California's.