The Value of choosing the best Sherman Oaks Movers
 It doesn't matter whether you're moving a few blocks up the street or cross-country, the relocation process can be challenging and oftentimes frustrating, especially if it's a DIY move.  However, you might be surprised to learn that hiring a team of the best movers from Movers Sherman Oaks is more cost-effective than you think.  As one of the top-rated moving companies in Los Angeles County and the San Fernando Valley, we'll alleviate your relocation stress and ensure that your furnishings and household assets are safe and secure while in transit.
 Serving the greater Los Angeles, CA Area
 Whether you're moving from a one or two-bedroom apartment or a multi-level mansion filled with furnishings and other high-value items, our reach extends to numerous cities throughout the greater Los Angeles, CA area and Los Angeles County.  As the best movers Sherman Oaks services, we can help you move locally to any of the following Southern California communities:
Even Palm Springs and many of the surrounding desert communities are within Movers Sherman Oaks' reach when it comes to local area moves.  No matter where your move takes you, no location is unreachable for our California movers.
 What should You expect when hiring Us
 People often ask us what separates our company from other California movers.  One of the biggest differences is that we're a full-service moving company.  In other words, our Sherman Oaks movers will handle every task associated with your move.  However, there's more to it than simply hiring a trustworthy moving company in Los Angeles CA that offers the most competitive prices.  It's the breadth of moving services we provide, the transparency of our operations, and knowing what to expect when you hire Movers Sherman Oaks.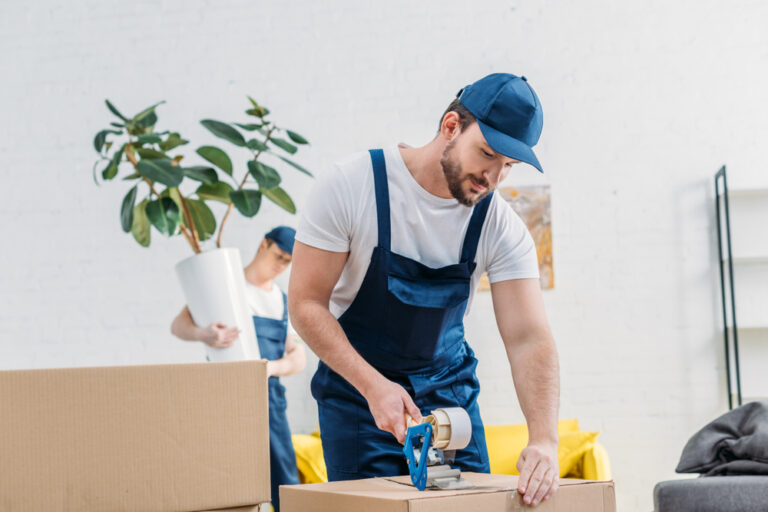 Full-service movers arrived
While it certainly isn't the cheapest moving option out there, the conveniences that full-service moving companies in Los Angeles CA provide make them the best value for the money.  So what exactly should you expect when hiring a full-service moving company? The following is a breakdown of all the moving services we provide:
WE provide all moving supplies and packing materials
 Let's discuss convenience for a minute.  As your moving company, we'll provide everything that your relocation requires including boxes, bubble wrap, and packing tape as well as extra padding and furniture blankets.  So there's no need for you to make multiple trips out to round up these items.
WE disassemble your large, unwieldy furniture items
 By disassembling these items, the Movers Sherman Oaks pros will ensure that your furniture items make it to their new home intact and undamaged.
WE load and unload our moving truck
 When you hire our full-service moving team, you'll be leaving all the heavy lifting to us.  Once your boxes are all packed and your furniture is all wrapped, everything will safely be loaded onto our moving truck.  Once we arrive at your new home, we'll safely unload all your appliances, furniture, and the moving boxes packed with your personal belongings.
WE help with the clean-up and the disposal of packing materials
 The typical move can leave you with dozens of cardboard boxes that can be recycled and other packing materials.  We'll make sure everything gets disposed of properly so you don't have to worry about this.  After all, you're going to be busy enough as it is.
WE transport your household belongings to your new home
 Whether you're moving 3 blocks or 3,000 miles, we'll transport your appliances, furniture, and other household items to your new home.  Movers Sherman Oaks will provide you with a delivery window so you know when to expect your belongings to arrive at your new address.  All you need to do is be at your new address in Los Angeles CA or anywhere else, when we arrive so you can accept your shipment.
WE help you get everything unpacked
 Our packing services also include helping you unpack your items as well if you request us to do so.  That way, you can focus on other important tasks such as arranging items in your new home and getting settled.  If you provide the guidance, we'll be happy to help.
WE pack up all your household belongings
 One of moving most tedious and time-consuming elements is packing.  However, it doesn't have to be when you hire our full-service moving specialists.  With our packing services in Los Angeles CA, we can get everything boxed up safely and securely in less time that it might take you to get the job done.
 Basically, if it has anything to do with your move, Movers Sherman Oaks can handle it.  We'll even work with you to develop a moving plan that covers all your relocation needs and how you want them taken care of.
 How much time does a Full-service Move entail?
 A DIY move can take several days if not weeks to complete.  When hiring a full-service, locally owned, trustworthy moving company in Los Angeles CA, you'll be provided with a move date and timetable so you have a better idea of when to expect delivery at your new home.  The timetable we provide typically includes: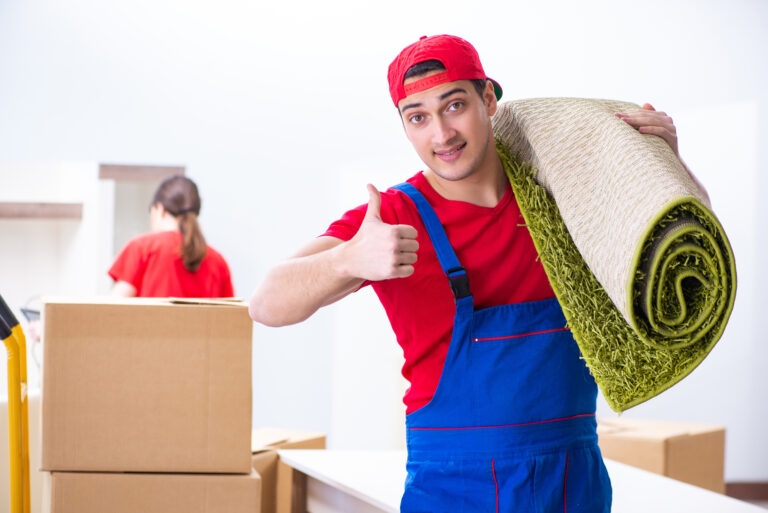 Estimates and planning timetable
 In order for our moving company in Los Angeles CA to provide the most accurate cost estimate possible, we'll send one of our relocation specialists out to your home to take an inventory of everything that's moving with you.  You might want to set aside a few days for this as Movers Sherman Oaks usually doesn't perform same-day walk through.  In most cases, the walk through will take no more than an hour.
 Furniture disassembly and packing
 When you hire our packing services in Los Angeles CA, it means that your household belongings are going to get packed and prepared for your move much quicker than you could handle on your own.  You can safely figure that it will take our Sherman Oaks movers roughly 2 to 3 hours to completely pack everything in a three bedroom home.
 Loading and unloading our moving truck
 Believe it or not, loading and unloading our moving trucks is one of the easier tasks that we handle as full-service California movers.  The total loading and unloading time rarely exceeds 1½ hours.
 Unpacking your belongings 
If you plan on having the Movers Sherman Oaks team unpack your moving boxes, you should allocate the same amount of time for this as you did for the packing of your items. In addition to the above, be sure you take transport time into consideration.  This will be based on the total distance of your move.
DIY Move or Professional Movers?
 Usually, one of the first questions someone ponders before they start preparing to move is "Should I attempt the move myself or hire movers in Los Angeles CA?" To put it in the simplest of terms, any type of move, be it across town or cross-country, is going to involve money, stress, and time.  There are so many questions you need to answer such as:
 These are just a few of the questions that often arise when contemplating a move.  For some families and individuals, hiring cheap movers or a professional moving company is the right choice.  Letting Movers Sherman Oaks in Los Angeles CA handle the heavy lifting, packing, loading, and transporting is often money well spent.  For others, a DIY move is the best way to save as much as possible on their relocation costs.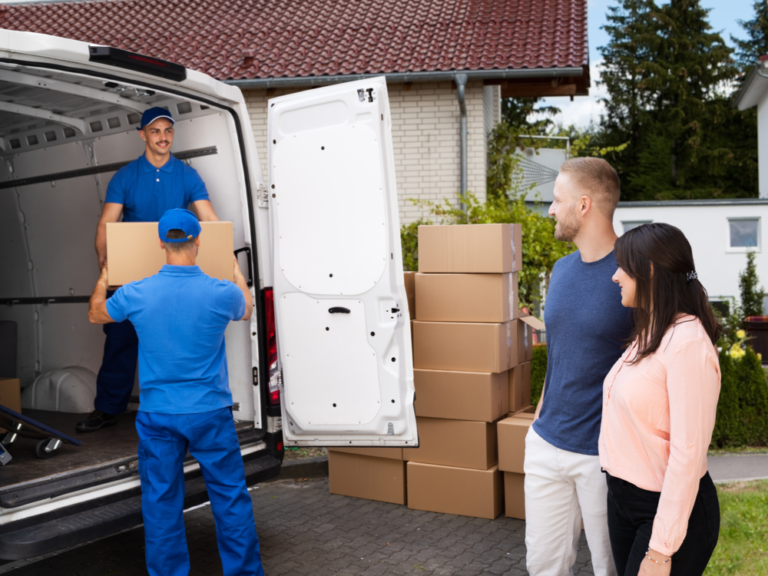 In order to make the best choice and a well-informed decision, there are a number of factors that need to be considered including the following:
 Step #1 – Consider your timeline
 Let's assume you've landed a new job that requires you to relocate to another state.  However, you only have a month to move and report for the new job.  Or maybe it's a case of having sold your current home and have informed the buyers that you can close within a few weeks.  Whatever the circumstances are, sufficient time is a luxury that's in short supply.
 If you have enough time get things organized, pack your belongings, load a rented moving truck, and transport your belongings, a DIY move might work.  However, if there isn't sufficient time to do this or you really don't want to deal with a DIY move in Los Angeles CA, then you should consider hiring Movers Sherman Oaks.  Sit down with your family and discuss matters.  Consider the time needed for a DIY move and go from there.
 Step #2 – Consider your moving options
 When it comes to hiring moving companies, there are more options to consider than in the past.  Just keep in mind that hiring professional movers isn't an all-or-nothing approach.  There ways you can alleviate your stress while being mindful of your budget at the same time.  In order to make a well-informed decision, you have to be aware of the following options:
 If you don't have room in your relocation budget or you're an avid DIY'er, going the Do-It-Yourself route can save you lots of money.  However, a DIY move also requires additional effort, preparation, and time.  Furthermore, you'll have the added expense of purchasing moving supplies such as boxes, packing tape, renting a moving truck and hopefully being able to enlist enough family members and friend to help.
Another self-packing option is to rent a moving container – like Pods – who will bring a moving container to you and fill yourself.  On moving day, the company will load the container on their truck and head for your new home.  Once it arrives, you have the option of paying for storage in the company's container yard or unloading it yourself.  This option works for people who can handle the heavy lifting themselves.
There are dozens of moving websites dedicated to hiring moving labor.  This is often a good approach when you just don't have the time to do the packing yourself or for those individuals with high-value items that needed to be handled professionally.  But just remember, taking this approach means that you'll still have the physical strain of all that heavy lifting when moving day arrives.
 If you're confident about your packing skills but don't want to do any of the heavy lifting and drive a moving truck once it's time to hit the road, this is a good option to consider.  You'll still have to purchase all your moving and packing supplies, but you can hire professional furniture movers to handle that part of the move.
Hire packing professionals, but do the move yourself
 If the packing phase of the moving process is what causes you the most stress, hire professional packers.  These individuals are well-trained at treating someone's personal belongings with the utmost care and using the proper materials to ensure they're safe and secure while in transit.  By hiring these individuals, you'll avoid the headaches of packing until midnight and having to label all those moving boxes.
 Pay to have full-service movers like Movers Sherman Oaks do it all
 If you want to alleviate the stress of moving or simply don't have the time to do a DIY move, hiring a full-service moving company to do everything is well worth the money spent.  From bringing all the moving supplies to packing your belongings, doing all the heavy lifting, and transporting everything to your new home, you can delegate everything to the pros.
 If you decided to hire our moving company, it's important to understand exactly what you're paying for.  Make sure your well-informed about all the moving services you're paying for.  Additionally, there are lots of questions you need to ask before hiring any moving company in Los Angeles CA .  Therefore, do plenty of comparison shopping before hiring Sherman Oaks movers to help with your relocation.
 Furthermore, most full-service moving companies provide insurance to cover damages while your furniture and household belongings are in transit.  You don't have this safety net with a DIY move.  Just be sure you double-check damage insurance policies offered by each moving company before you decide to hire them.
 Step #3 – Look at your relocation budget
 Next to the time involved when moving, money is probably the biggest factor when making the decision between a DIY move and hiring professional movers.  Whether you decide to hire a full-service Los Angeles CA moving company like Movers Sherman Oaks, do a DIY move, or choose either of the other approaches above, you have to factor this into your relocation budget.  Just take the following into consideration:
Compare the starting prices of several moving companies in Los Angeles CA
 Depending on the factors involved, relocation costs will vary between Sherman Oaks moving companies.  Factors such as moving date, number of moving boxes and furniture items, rooms in the home, and how a company establishes their prices all enter into the equation.  Do they charge a fixed price based on the size of the home or do they charge according to the total weight of the shipment?
 As you research different moving companies, we recommend you get 3 or 4 FREE estimates in order to find an affordable price.  We've researched our competitors in the greater Los Angeles, CA and San Fernando Valley areas and compiled a list of the average moving costs for relocations of less than 25 miles up 3,000 miles.  The chart below shows the average costs of moving a 2-bedroom home including a vehicle: 
For a distance of less than 25 miles, the movers will charge $475 while you drive the  vehicle.
 For a distance of 100 miles, the professional moving company charges $2,050 and you can drive your own vehicle
 For a distance of 500 miles, the professional moving company charges $2,550 and vehicle transportation charges are $650, so you'd end up paying $3,200
 For a distance of 1,000 miles, the professional moving company charges $3,525 and vehicle transportation charges are $1.100, so it would cost you $4,625
 If you are moving about 3,000 miles, the moving company charges $5400 while the vehicle shipment is $2, 375, which would be $7,775
 Calculate all add-on costs
 Most Sherman Oaks full-service moving companies offer optional moving services like packing services.  Choosing these additional services will add to your moving costs.  Other costs may include insurance protection, moving specialty items, moving supplies, and storage.  Remember, these figures are estimates.
 Consider DIY moving costs
 Although DIY moves may cost less than hiring Movers Sherman Oaks, there are costs associated with DIY moves that still need to be taken into consideration.  Before you forego hiring professional movers, consider the following costs associated with a DIY move: 
moving boxes
packing tape
moving truck rental
rental equipment such as a dolly and furniture blankets
moving truck insurance
gas for the moving truck
pizza or some other food and drinks for family members and friends that helped
 While these costs may seem small individually, they can quickly add up.  There's no way you can shortcut moving expenses.  You just have to determine what the effort and work are worth.
 Step #4 – Take a home inventory
 There's a huge difference between moving a 1-bedroom apartment and a 3-bedroom house.  Most Sherman Oaks moversand moving companies in the Los Angeles County and San Fernando Valley areas will ask for information regarding the size of your home to help them estimate how much needs to be moved.  If you're trying to decide between a DIY move and hiring the Movers Sherman Oaks team, you need to take a home inventory of all your belongings.  This serves three important purposes as follows: 
It will help determine if you and family members or friends can handle a DIY move by yourselves.  If you have several bedrooms and other rooms to pack up and move, we recommend turning your moving needs over to the professionals. 
It will help you keep track of your high-value items while they're in transit.  If anything gets damaged or lost, it will be covered by your valuation coverage. 
It will help when it's time to purchase homeowner's or renter's insurance coverage.
 Step #5 – Be honest with yourself about your physical capabilities 
Moving can be physically demanding.  Between bending, heavy lifting, and stretching, a person can easily hurt their back or pull different muscles.  Most importantly, lifting an item incorrectly could result in a very painful injury.  Never over-estimate your physical capacity when thinking about a DIY move.  You don't want to rent a moving truck, only to realize that you can't lift a bulky armoire or heavy washing machine, even with the use of a dolly and another person's help.
 The specialists at Movers Sherman Oaks have the equipment, resources, tools, and training to keep your belongings as well as themselves safe during your move.  So if you're thinking that a DIY move is too big and too heavy for you, your family members, and friends to contend with, consider hiring professional Sherman Oaks movers in Los Angeles CA that provide excellent customer service.
 Step #6 – Try to enlist FREE help for a DIY move
 Just don't be disappointed if you can't find enough or any at all.  Moving is never a one-man job.  You're going to need help – it's just that simple.  So, you can't be afraid to ask family members and friends.  Make sure you start enlisting that help well in advance of moving day.  And don't think for a minute that you can ask too many people.  You can't.  Promise to pay them in pizza and beverages for their help (or other foods if some have dietary disorders (such as gluten or lactose allergies).
 Enlisting help can be difficult if you're moving during the week or to a place where you don't know anyone or are unfamiliar with.  Ask family members and friends if they're available and can help but try to be understanding if no one is available.  If you run into these kinds of circumstances, you may just be better off hiring a professional Los Angeles CA moving company like Movers Sherman Oaks.
 When it comes to choosing between a DIY move or hiring a Los Angeles County or San Fernando Valley moving company, there really isn't a right or wrong solution.  It usually depends on individual circumstances and personal preferences.  If you have the physical capability and time to handle a DIY move, it's possible you could save money.  But, if you want to alleviate moving stress and have the budget for it, research moving companies in North Hollywood, Studio City or throughout the greater Los Angeles, CA area.  Hiring professional movers could mean the difference between a pleasant and extremely professional moving experience and a nightmare.
 There are a number of factors to consider when hiring a Los Angeles CA moving company such as are they a trustworthy moving company with an epert moving team? Are they locally owned? Do they offer competitive prices? Do they provide FREE estimates? However, one of the qualities that separates Movers Sherman Oaks from other movers in California is our extensive range of moving services and a professional team of movers that include: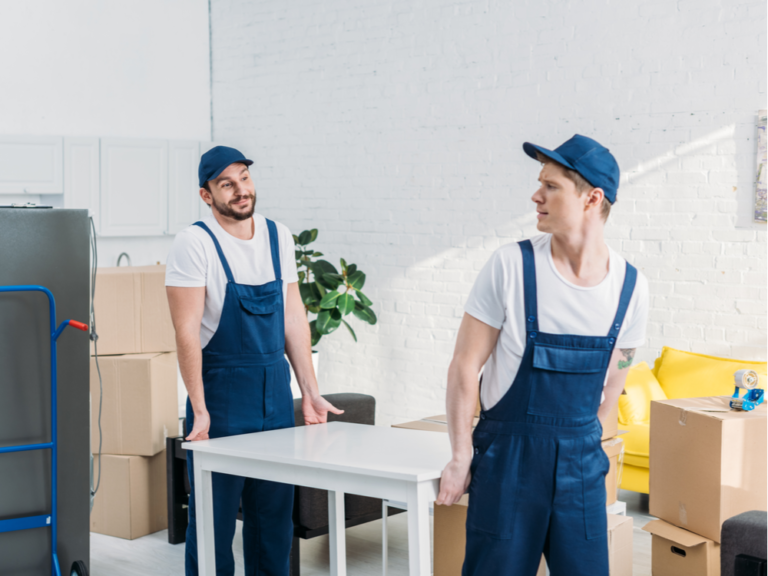 When it comes to moving locally, our relocation services are unmatched.  Because we service local moves in and out of numerous cities in the greater Los Angeles, CA and Los Angeles County areas as well as the Van Nuys, we've built a reputation of providing superior service by exceeding expectations.  Plus, you'll never have to worry about our personnel because we conduct thorough background checks and meet tough requirements before hiring them. There are no hidden fees while our staff is extremely helpful through the entire process.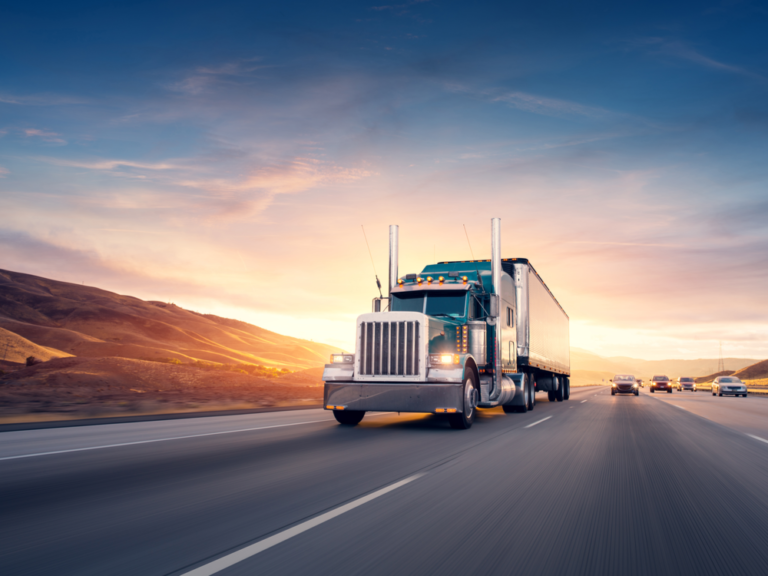 Whether you're crossing state lines, moving border to border, or coast to coast, we go above and beyond to ensure that you have a pleasant moving experience.  We have years of industry experience and expertise in getting you moved from Point A to Point, no matter if you're moving into or out of California.  More than this, we understand that we're not just moving furniture, all our belongings and household goods, we're moving lives as well. Thus, we offer storage space for temporary requirements in West Hollywood or Santa Clarita.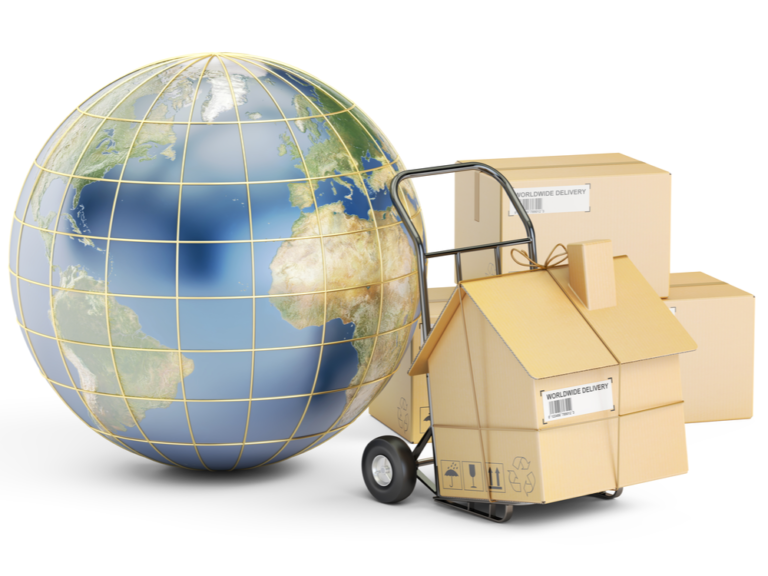 When live takes you overseas, you need Movers Sherman Oaks to get you there.  We are global relocation specialists and have families, individuals, corporations, government employees, and military personnel around the globe.  Our international moving services are ready to help with your overseas move.  All it takes is a phone call and there are no hidden fees. Unlike other movers, we take customer satisfaction seriously and our great team does an excellent job each time in not just Long Beach but in Thousand Oaks, Van Nuys, North Hollywood, Studio City and other cities.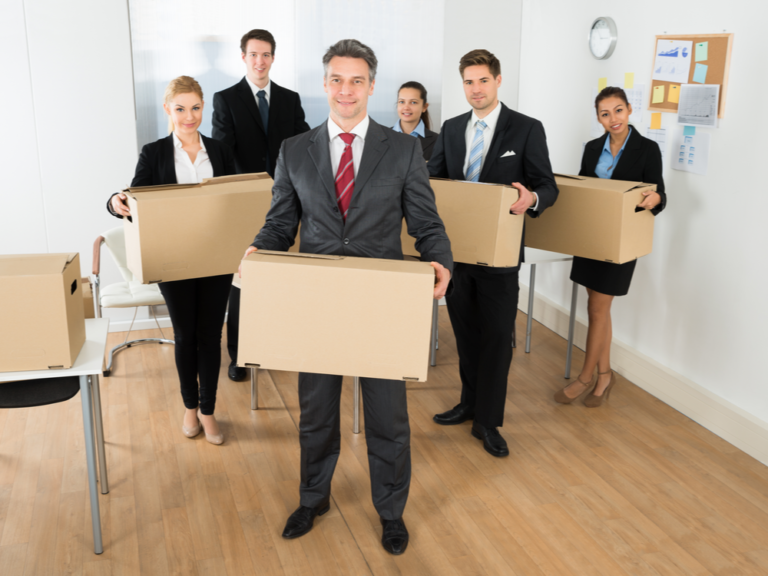 Many Southern California corporations consider us a primary resource that helps companies and their employees transition to their new location.  If your employer has chosen our moving company to handle your relocation, you may already know what you can expect when moving with our company.  No matter where you're headed you'll be happier and less stressed when you come to know that there are no hidden fees, thus further entrusting your move to us.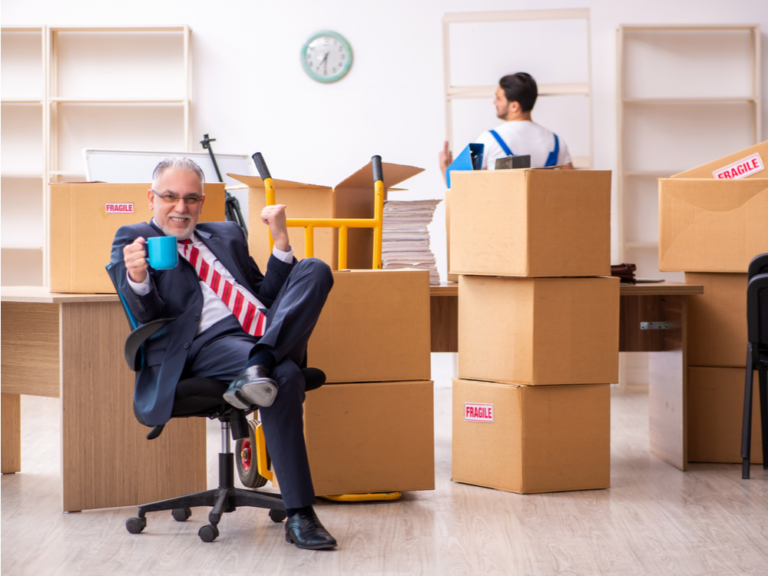 There's a reason city, county, and state government agencies choose Movers Sherman Oaks over other California movers.  It's because we always strive to provide the best value for the money when helping government entities by exceeding their expectations.  We have proven over and over again that we offer some of the most competitive rates in the moving industry, with excellent customer service in nearby cities too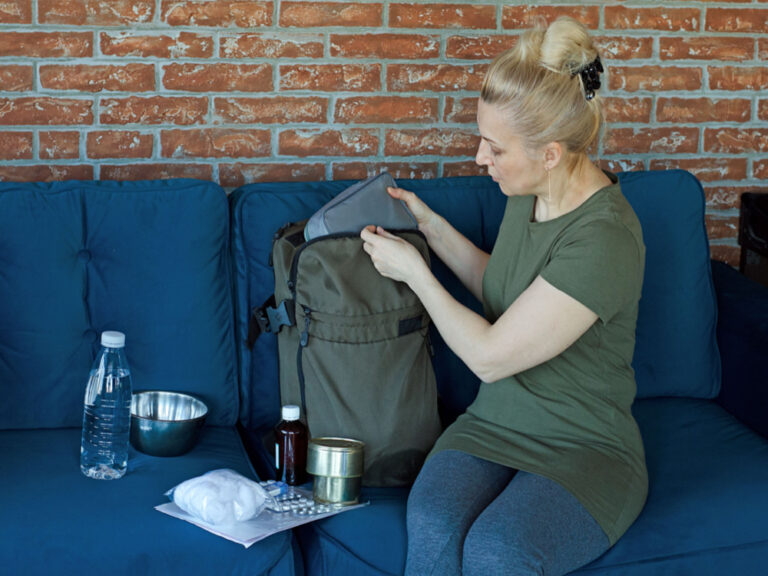 Every year, our Sherman Oaks movers help hundreds of military families in our Armed Forces move domestically and internationally.  As one of biggest moving companies in Sherman Oaks, our movers are dedicated to ensuring your move is as seamless and smooth as possible.  Whether it's relocating locally or a solo move across the US, we've got you covered.
 Additional Moving Services We provide 
Our moving company will work with when it comes to providing additional services that can simplify your relocation by keeping it within your budget and within your time-frame.  As your Sherman Oaks movers, we provide additional moving services that will make your relocation simpler.  We can provide excellent customer service and assistance in the following areas:
 How does Domestic Moving differ from International Relocations?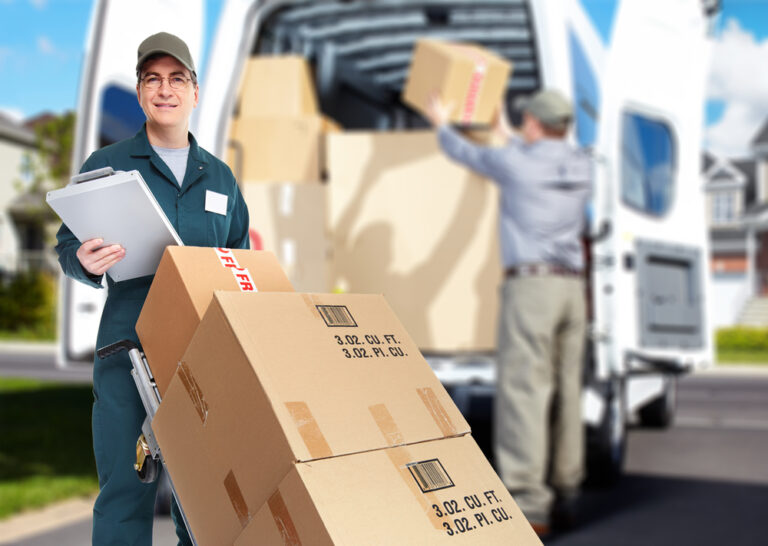 Whether you're planning a local or international move, relocations can be challenging experiences to say the least.  They can be extremely stressful and time-consuming, especially when moving to another country.  Everything needs to be planned in advance in order for things to proceed smoothly and reach your new destination without having to deal with any complications.  However, the Movers Sherman Oaks in Los Angeles CA does a fantastic job and knows that common misconception is that the main difference between domestic and international moves is cost and distance.
 However, there are several other ways that these two types of moves differ.  Here are 5 ways in which international moves differ from domestic moving (local or long-distance):
International relocations are more costly – obviously one of the biggest differences between domestic and international moves is the expense involved.  After all, there are additional fees and services such as customs, destination services, visas, and so on.  Not to mention the fact that air or ocean freight is more expensive than ground transportation. We ensure that the whole relocation is stress free and you trust your moving team in Sherman Oaks.

International relocations can be extremely complex – when you move overseas, there is more of everything.  In other words, there's more paperwork, more regulations, more tax implications, and so on. 

International relocations don't end after you've moved – once a domestic move is completed, you can pretty much close the book on it.  Not so with international moves.  You're going to need continual support until you get acclimated.  Furthermore, if the move is temporary, you'll have to deal with a reverse relocation once it's finished. 

International relocations due to career changes require more support – moving is stressful enough, but moving internationally compounds that stress.  That's why moving to another country due to a career change requires support that goes above and beyond housing and moving logistics. 

International relocations require more communication – while all moves require a certain degree of communication, it's more critical when moving to another country due to cultural norms, language barriers, and time zones.  From booking vendors to defining the benefits of relocating, you have to ensure you're on the same page.  
Whether you're moving 600 miles or 6,000 miles, there will always be a certain degree of anxiety and stress that accompanies the relocation process.  Why not let Movers in Sherman Oaks alleviate that anxiety and stress by providing you with a pleasant relocation experience. 
How to prepare for Professional Movers when moving Locally
 If you're planning to move locally and are wonder how to prepare for moving day, it can be stressful, even if you're only moving a few blocks away.  Time can move quickly and the essential things that need to be managed can easily be overlooked.  Fortunately, we have a few helpful tips that will help you be prepared when your Sherman Oaks moversarrive on moving day:
Start preparing for your move as early as possible – even if you're just moving down the street, moving requires lots of effort and planning.  The time can get away from you when you have family and work responsibilities to deal with as well. 

Create a moving plan – the next thing you should do is develop a detailed moving plan that consists of everything required to get you and your household items from Point A to Point B.  A moving checklist can be especially helpful when packing. 

If possible, get your new home ready for move-in day – although you're going to be eager about focusing on things in your current home, don't overlook preparing your new home for your arrival.  This involves getting your utilities set up before you move in as well as submitting a change of address to the Post Office. 

Get your moving supplies and packing materials together – obviously, you'll want to take care of this before it's time to start packing.  Be sure you have enough boxes and bubble wrap on hand as well as packing tape. 

Enlist family members and/or friends to help – part of planning your move involves enlisting the help of family members and friends to help in the process.  This is also the ideal time to contact best Movers Sherman Oaks for assistance with your relocation.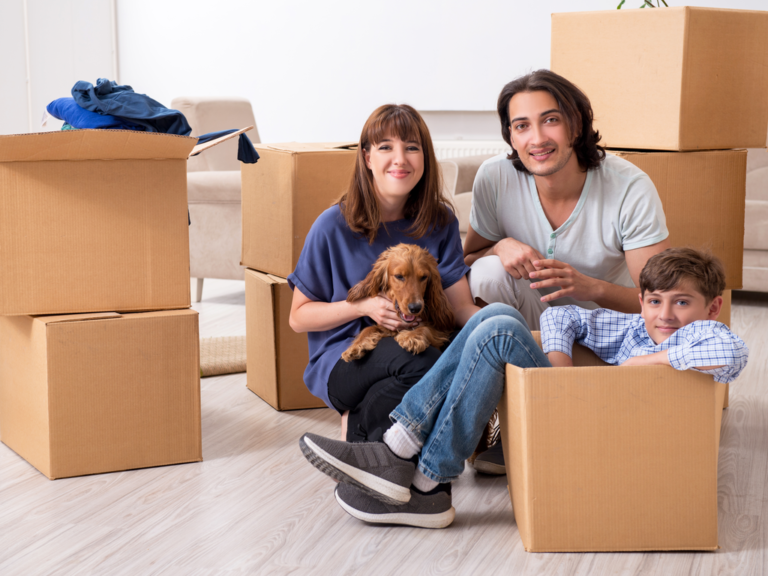 How to prepare for Professional Movers when moving Long Distance
 Moving long-distance is a bit more complicated than moving locally.  So it involves more coordination and planning in order to ensure that everything goes without a hitch.  The following 7 helpful tips should help you prepare for moving day when our movers arrive: 
Organize your packing – you'll need to dedicate a box or two for items you'll need the first night in your new home.  Every moving box should be marked with the family member's name and a description of the contents as well as the room that it belongs in.  As a precaution, you should number each box so you'll know if one is missing right away.  Plus labeling boxes with the person's names will make it easier to track them. 

Purge all items that aren't moving with you – there's no sense in paying best Movers Sherman Oaks additional moving fees for items that you no longer have any use for after you're in your new home.  For instance, if you're moving from New England to California, you won't need the heavier winter clothing that you needed in the sub-zero temperatures of the Northeast US. 

Pack things for the long haul – if your items are going to be in the moving truck for several days, make sure you pack everything appropriately.  Special moving boxes may be required for moving and storing items like dishes, electronics, and stemware. 

Budget and plan for your move – if you're planning on driving one or more vehicles to your new home, be sure you budget for food, gas, and lodging.  If you're going to fly or take the train, budget accordingly for these as well.  Just don't forget to add in a little wiggle room for those unexpected extras.

Don't forget about portable storage units – traditional relocations involve hours of packing, loading, and other unplanned scheduling problems.  However, there are now easier solutions to take advantage of when planning a long-distance move, namely portable storage units.  These can be rented several weeks ahead of time and loaded according to your schedule. 

Research several moving companies in the greater Los Angeles, CA area – when searching for professional movers, be sure they are all experienced at long-distance moving.  The moving company you select should be bonded, insured, licensed, and registered.  If you need additional insurance, make sure you purchase well enough in advance to ensure that you're fully covered.

 Schedule your long-distance move – when you're ready to plan the logistics of your move, be sure to contact Movers Sherman Oaks.  We are bonded, insured, and licensed professionals that have years of industry experience and expertise moving businesses and homeowners throughout the US. 
How to prepare for Professional Movers when moving Internationally
 If you thought moving locally or long-distance was stressful, international moves are much more complex.  Even if you consider yourself a professional DIY'er, there are a number of additional factors that come into play when moving internationally.  And it's not just about cost and time factors.  International moves require a lot more planning and preparing.  This why it's so important to hire a Sherman Oaks movers team that specializes in international relocations.
What to expect when Moving Internationally
 It should be obvious that an international relocation is nothing like a local area move or even moving across the state or across the US.  When it comes to moving overseas, you should expect the following:
Moving internationally starts with your choice of moving companies – hiring a full-service moving company like Movers Sherman Oaks will ensure that your furniture and household belongings are securely packed and safely loaded for crossing international borders or either ocean.

Freight forwarding/moving companies handle the shipping arrangements – we can arrange for a shipping container to be transported to a destination port that is closest to your new home.

Another moving company will take over once your items get to your port of call – they will receive your belongings and have them clear customs before delivering them to their final destination.

Once your items have cleared customs, your items will be delivered – another moving company will handle loading and delivering your furniture and household items to your new home.  Plus, they will unload your items at the new location and unpack them upon request.
 You'll have peace of mind knowing that Movers Sherman Oaks will properly coordinate the entire international moving process.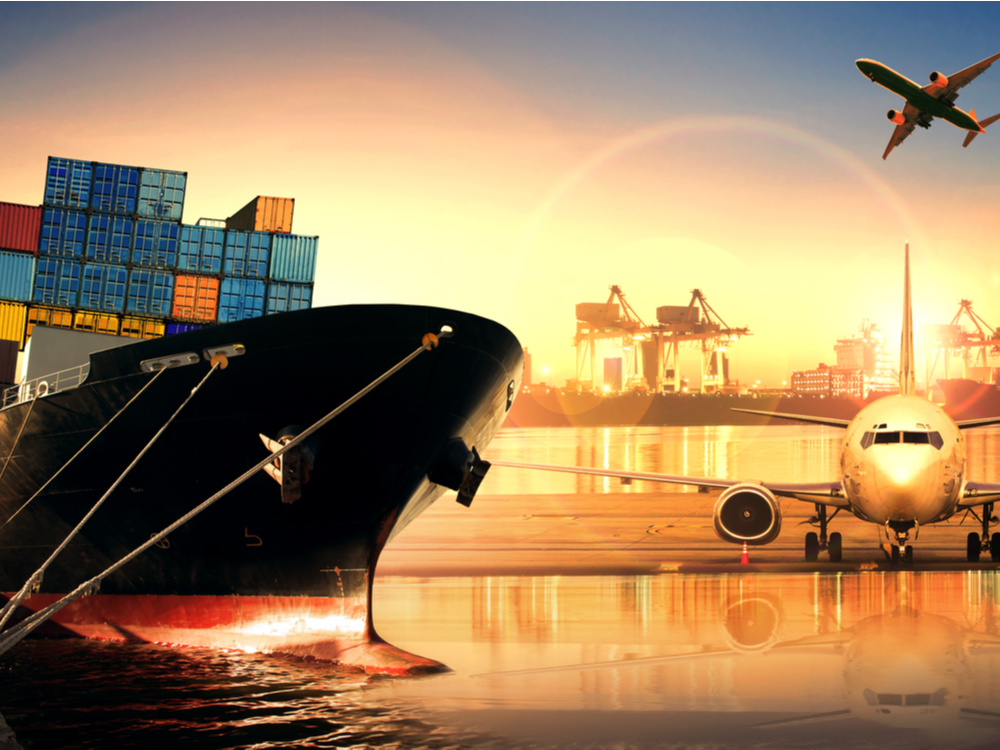 Preparing for Your International Relocation
 Moving internationally is a 6-step process when hiring our Sherman Oaks movers.  These 6 steps will ensure that your overseas relocation will be a seamless and stress-free process:
 First and foremost, define your specific needs – spend a few hours figuring out what you require throughout the international relocation process well in advance of getting underway.  Identifying your expectations, needs, and the time-frame for completion of your move is critical.  So concentrate your efforts to ensure that your movers know what you expect from them and that they fully understand your needs.  Furthermore, they will have some questions that you'll need to answer. 
Listed below are several factors that you'll need to take into consideration when you're preparing to move to another country: 
Health factors – obtain all of your medical and dental records and fill all prescriptions that you're going to need in your new location.  Make sure that you and your family members have had immunization shots.

 Legal documents – ensure that you have all of the following legal documents with you before you move including:
 birth certificates

marriage certificates

passports

Power of Attorney 
School records – make sure you pack your children's school records as well as any college transcripts that might be needed.  Consider obtaining letters from colleges and universities that you think might be helpful. 

Storage – if some of your items need to be placed in storage, make an inventory list and move them to a storage unit as soon as possible. 

Start purging your household items – you'll be surprised to see how much you've accumulated over the years when you start purging those household items that you won't be taking with you.  The Movers Sherman Oaks specialists know how this can be an emotionally challenging task, but why should spend the extra money to ship items you'll probably never need in your new country? A good rule of thumb is to discard those items that don't have a sentimental memory attached to them.

 Hire the right Sherman Oaks movers – the key to a successful international moving experience is hiring an experienced and reputable moving company like ours.  This is essential to ensuring that the job is done right and with the utmost care and respect.  No matter their value, it's important to have them arrive at your new home with getting damaged or lost while in transit. 

Proper packing is a must – identifying those household belongings to pack for an international relocation can be a daunting task.  In most cases, the items you take with you to another country will differ from those of a local or long-distance domestic move.  So, it's critical to determine the items you want to take with you and which ones you decide to give away or leave behind.

 Organize your important documents and paperwork – aside from your furniture and other household items that you'll be moving with you or giving away and leaving behind, be sure you organize all of your important documents and paperwork.  You'll be amazed at the amount of these items that you might need.

 Create an international relocation checklist – your move is going to involve several different locations.  So Movers Sherman Oaks recommends that you take the time to ensure everything proceeds as smoothly as possible.  Color coding your belongings (e.g. blue for dining room items, green for kitchen items, red for living room items, etc.) will help keep things organized properly.
Benefits of hiring Movers Sherman Oaks
 When it comes to moving, you may be able to handle a DIY move for a local area or long-distance move.  However, due to the complexities and additional factors that enter into the equation with an international move, hiring a professional moving company is a must.  Here are 6 benefits of hiring our Sherman Oaks movers to help with your move to another country:
 WE
can actually save you money – when you attempt a DIY move, you often wind up spending more money on materials and supplies for the occasion.  When we assist with your international relocation, we'll supply exactly what is needed and save you money on these items in the long-run.

 WE
handle all the heavy lifting to minimize your risk of injury – our team of Sherman Oaks movers are used to heavy lifting such as carrying appliances and heavy furniture items up or down stairways.  Plus we have the proper safety equipment and tools to protect us from back injuries.

 WE
have the experience and expertise to handle international relocations – when it comes to packing, loading, and transporting your furniture and household belongings overseas, we have the experience, expertise, and knowledge required.

 WE
offer FVP (Full Value Protection) – this ensures that your furniture and household belongings are protected against damage and loss while in transit.  However, we do recommend purchasing additional moving insurance from a 3rd party when moving you and your family from Van Nuys to another country.

 WE
save you time – when moving internationally, time is a valuable commodity.  We save you the worry of making multiple trips to purchase supplies, renting the proper size moving truck, etc. by supplying these items as part of your full-service moving package.  This saves you time because, as most of us know, "time is money."
 Most importantly, WE provide peace of mind – we know how difficult it can be to entrust your household belongings to total strangers when moving internationally.  There are numerous factors that must be considered in addition to packing, loading, and transporting your items from Point A to Point B.  Hiring Movers Sherman Oaks will enable you to focus on the other important aspects of your move such as getting ready for your new job, preparing the kids for their new school, and so on in Van Nuys or Los Angeles CA.
We are proud to be counted among the top movers in California as our crew does an excellent job for every client. They go that extra mile to ensure that you are satisfied with our great service. When you hire a licensed California moving service, you expect an outstanding job to be done and we ensure that it happens. You may have heard moving day horror stories and irresponsible moving companies. Well, that is not us. We have an excellent team that is trained, insured and licensed to make sure your move is a breeze.
Whether you are moving from Van Nuys or Valley Village to across the country or moving abroad, we'll do an excellent job. And we are a fair price moving service. We provide you with a written quote so you are sure about the details we charging for. All that we need to know is your move date and our moving experts will plan the whole relocation with ease. That allows you to focus on other aspects of your life while we plan and implement the move.
We work with you at every step of the moving process, so whether you need us to do 100% of the job right from getting the packing supplies, packing and loading the trucks to unloading and unpacking, or you just need us to move the packed boxes of your belongings, we'll work accordingly. The quote will reflect the services that you need.
Get quality services and a free quote today!
You can always schedule an in-house evaluation to get an accurate quote. One of our moving experts will come and evaluate the things you need moved. Base don that we will offer you with competitive price on your relocation. We are trusted all over California and that is a testament to our quality services and work ethics.
Each of our moving staff has years of experience and they ensure that they go that extra mile to make sure you are satisfied with our moving services. With years in the moving industry, we have a vast network of moving agents all over the country and abroad. Our team understands the nuances and secrets of ensuring that your goods are delivered safely and on time. Though your good are insured, it helps to take additional third party insurance, if you are worried about safety.
 With all of these benefits provided by our Sherman Oaks movers, it just makes sense to hire Movers Sherman Oaks for your international relocation project.  Call us today at (877) 654-2456 for additional information and to learn more about the services we provide for local, long-distance, and international moves.
You can be sure that we do an outstanding job. Contact us today for a free quote to move to or from Beverly hills, Thousand Oaks, North Hollywood, Van Nuys, Valley Village, Sherman oaks Galleria, and nearby cities in Los Angeles ca.
Looking for A Moving Quote?
Contact us today to get started on your next move in Sherman Oaks – Southern California's.